Belgium hits all-time high temperature of 40.6 Celsius
Belgian meteorologists registered record high temperatures on Thursday as western Europe sweltered under a multi-day heatwave that has disrupted transport and triggered safety warnings.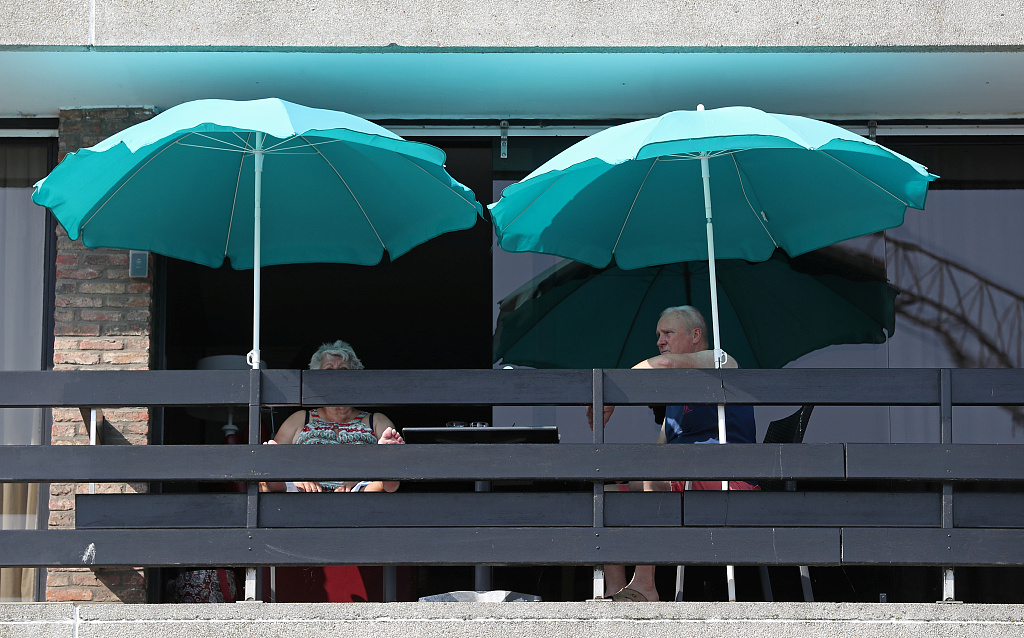 People stay under umbrellas during a hot summer day in Blankenberge, Belgium, July 25, 2019. (Photo: VCG)
David Dehenauw, chief forecaster at the Royal Meteorological Institute, said a high of 40.6 degrees Celsius (105 Fahrenheit) had been recorded on the Kleine-Brogel military base, in northeastern Belgium.