The latest: COVID-19 outbreak worldwide (Updated June 6)
People's Daily
1591441978000
Globally, as of 7 pm BJT on Saturday, there have been 6,612,301 confirmed cases of COVID-19, including 391,161 deaths, reported the WHO.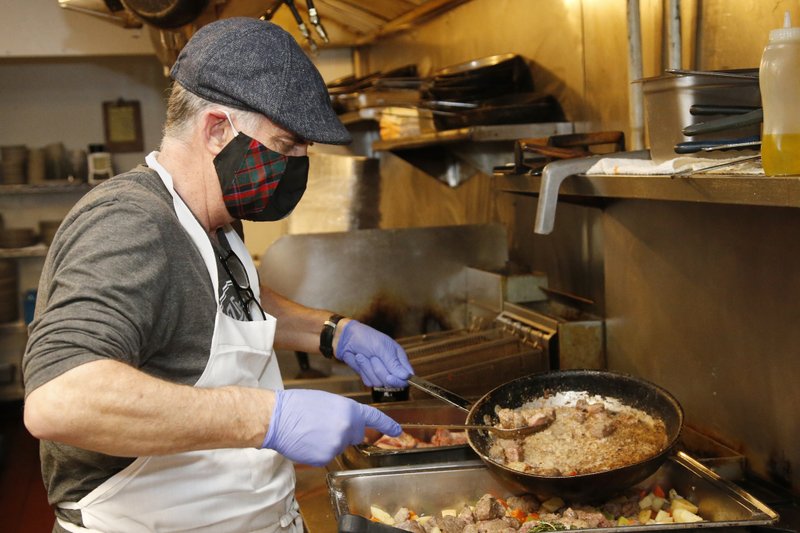 Sean Cummings, owner of Sean Cummings Irish Restaurant, prepares a Beef and Guinness entree, Thursday, April 30, 2020, in Oklahoma City. The entree will cook all night and be ready for Friday, May 1, 2020, when restaurants in Oklahoma City are allowed to re-open following closures due to coronavirus concerns. (Photo: AP)
Current status (data as of 7 pm BJT, June 6):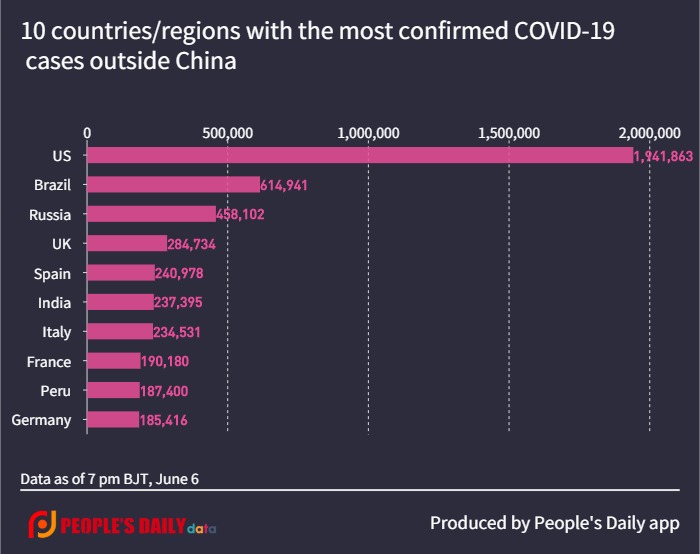 Sources: Xinhua, Johns Hopkins University, national public health agencies.
The outbreak has now claimed 110,862 lives in the US, the most of any country, with a total of 1,941,863 infections, according to a tally by the 1Point3Acres virus tracker as of 7 pm BJT on Saturday.
Confirmed cases of COVID-19 in Brazil have increased to 614,941 with 34,021 deaths, Johns Hopkins reported.
Russia has confirmed 458,102 cases of COVID-19, with the number of deaths at 5,717.
The UK's confirmed cases have increased to 284,734, with the number of deaths at 40,344, according to the JHU virus tracker.
Spain has recorded 240,978 confirmed cases and 27,134 deaths.
India has reported 237,395 COVID-19 cases and 6,650 deaths from the virus so far.
The coronavirus pandemic has claimed 33,774 lives in Italy, bringing the total number of infections to 234,531.
A total of 190,180 people in France have tested positive for COVID-19, with the death toll at 29,114.
Peru has confirmed a total of 187,400 COVID-19 cases, raising the number of deaths to 5,162.
It is followed by Germany with 8,666 deaths from 185,416 infections.