Lighthizer feels 'very good' about phase one trade deal with China
People's Daily
1591335853000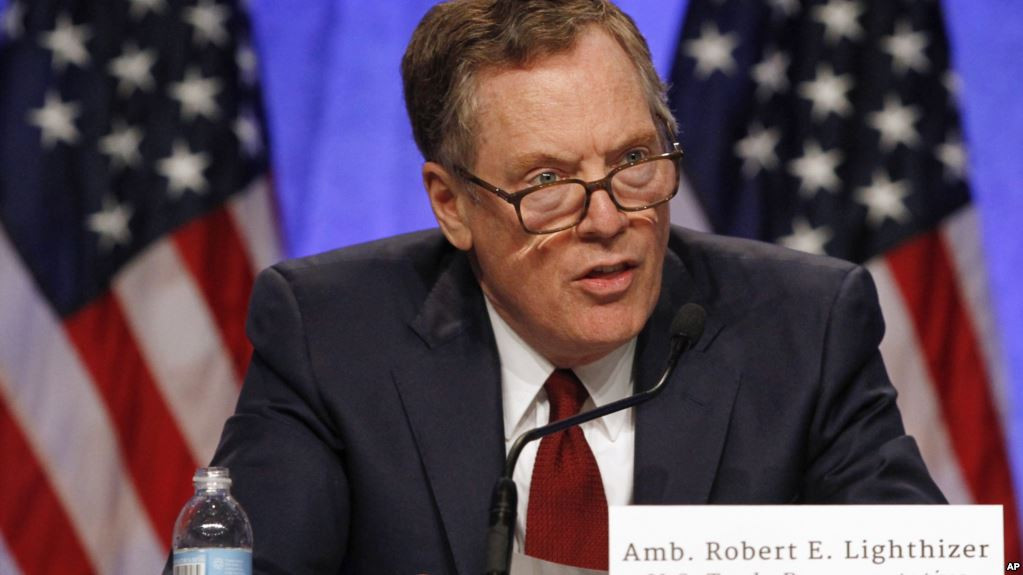 File photo: AP
U.S. Trade Representative Robert Lighthizer said on Thursday he feels "very good" about the phase one trade agreement with China, which is honoring the pact amid the COVID-19 pandemic, according to Bloomberg.
China this week bought more than 100 million U.S. dollars of U.S. soybeans, Lighthizer said in a virtual event held by the Economic Club of New York, denying a report that Beijing wasn't committed to the commodity purchases. He also noted that he is "not in favor of the U.S. pulling out of the World Trade Organization."
China and the U.S. signed the phase one trade deal on January 15 this year. The world's two largest economies have been embroiled in a "trade war" since March 23, 2018, when the U.S. imposed a 25 percent tariff on all steel imports and a 10 percent tariff on all aluminum imports.
In the deal, the U.S. promised not to impose levies on Chinese consumer goods worth 156 billion U.S. dollars and to halve tariffs on 120 billion U.S. dollars worth of imports introduced in September 2019. The Chinese side suspended the planned additional tariffs of either 10 or five percent on some U.S. products, while continuing the suspension of the additional tariffs on American made vehicles and auto parts.
Two weeks ago, at China's 13th National People's Congress, which is the country's top legislature, Premier Li Keqiang noted China will keep working with the United States to implement the phase one trade agreement, and he said the country will continue to boost economic and trade cooperation with other countries to deliver mutual benefits.