More than 100 illegal migrants from Ethiopia repatriated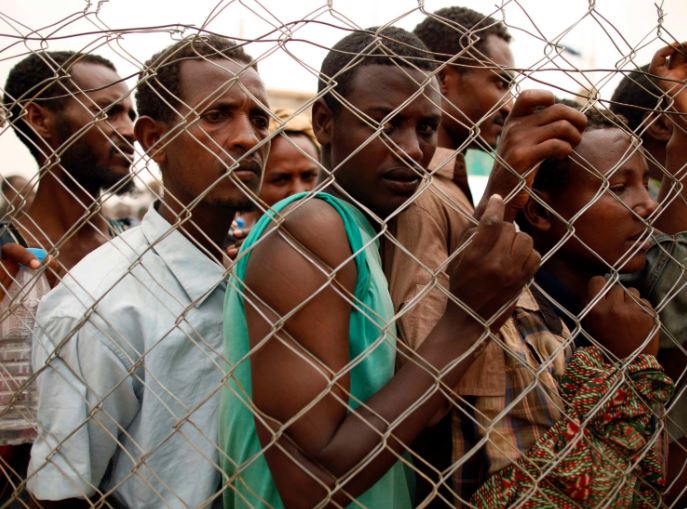 (Photo: CGTN)

ADDIS ABABA, Jan. 3 (Xinhua) -- The Ethiopian government on Friday disclosed the repatriation of some 102 illegal Ethiopian migrants who were stranded in Sudan.
The repatriated Ethiopian nationals, who have been repatriated to the East African country as part of the joint efforts between the governments of Ethiopia and Sudan through the Ethiopian Embassy in Sudan and Sudan's Human Trafficking Prevention and Control Office, were stranded in Sudan en route to the Middle East by illegal human smugglers, the Ethiopian Ministry of Foreign Affairs disclosed on Friday.
The illegal migrants, who had been stranded by human smugglers across warehouses and impersonal places, have been sheltered at the Ethiopian community center in Khartoum, capital of Sudan before they returned home, it was noted.
According to the Ethiopian Ministry of Foreign Affairs, more than 500 Ethiopian nationals - who are said to be victims of human trafficking, detainees and vulnerable citizens - have been repatriated from Ethiopia's neighboring country Sudan during the first half of the current Ethiopian 2019-2020 fiscal year through the joint coordination efforts of the Ethiopian government, concerned Sudanese authorities as well as various international organizations.
The UN migration agency (IOM) had recently stressed that as human smugglers continue to target young Ethiopians, more and more Ethiopian migrants have been lured to travel through irregular means.
In addition to Sudan, illegal human traffickers also apply Ethiopia's eastern neighboring country Djibouti, to smuggle Ethiopians hoping to find employment in informal economic sectors across major Middle Eastern economies.
The UN migration agency in last month disclosed that some 8,987 Ethiopians who were stranded in Djibouti have been voluntarily repatriated from Djibouti during 2019, registering an increase of more than 3,600 from the previous year.