Yemeni warring parties agree to conduct large-scale exchange of prisoners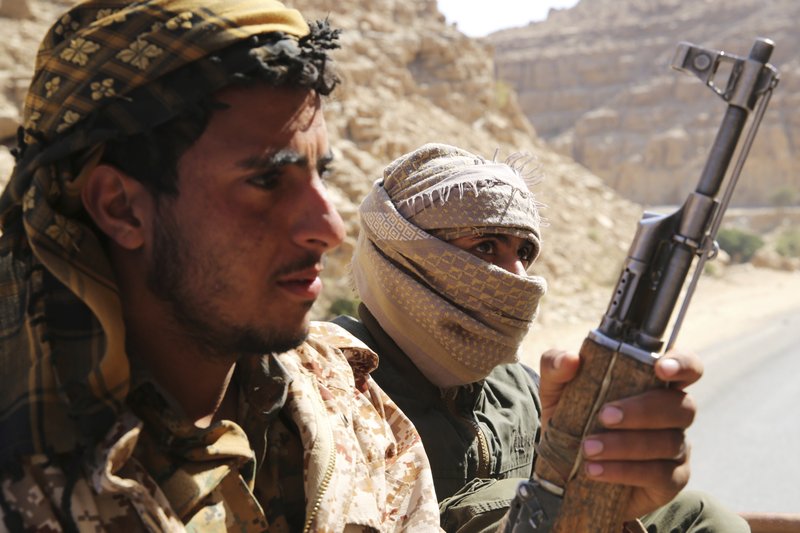 In this Friday, Feb. 2, 2018, photo, Yemeni militiamen allied to the country's internationally recognized government prepare to climb a mountain in the outskirts of Sanaa, Yemen. (Photo: AP)
ADEN, Yemen, Feb. 16 (Xinhua) -- The United Nations announced on Sunday that the Yemeni government and the Houthi rebel group agreed on a detailed plan to conduct a large-scale exchange of prisoners.
The exchange of prisoners is the largest since the beginning of the conflict in a move toward the fulfillment of the parties' commitment to the phased release of all conflict-related detainees according to the Stockholm Agreement.
After concluding a seven-day meeting in Jordan's capital Amman, representatives of the warring parties decided to immediately begin with exchanging the lists of prisoners for the release, the UN said in a statement obtained by Xinhua.
The statement considered the meeting as "the third round of deliberations for the Supervisory Committee on the Implementation of the Prisoners' Exchange Agreement since the Stockholm consultations in late 2018."
"The committee brings together delegations from the parties to the conflict, as well as representatives from the Arab coalition," the statement said.
Yemen's Houthi rebels said in a statement that their representatives agreed to exchange around 1,400 prisoners, including Sudanese and Saudi soldiers in accordance with Stockholm Agreement.
Yemen has been plagued by a civil war since late 2014 when Houthi militias forced the internationally-recognized government of President Abd-Rabbu Mansour Hadi into exile.