France confirms 13,000 COVID-19 fatalities
People's Daily app
1586543384000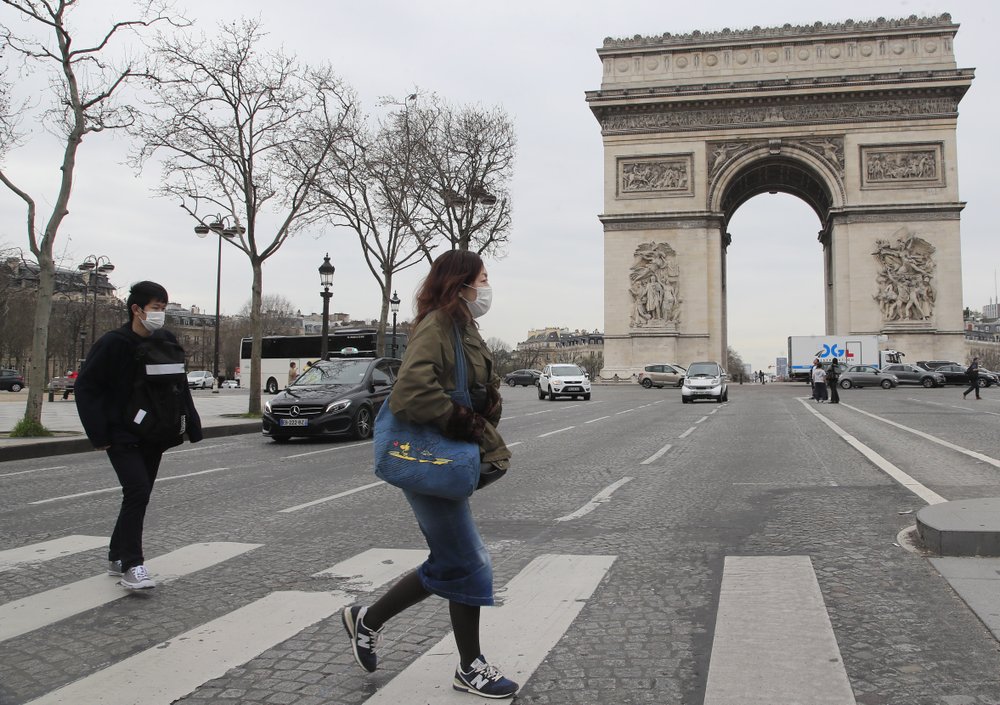 Tourist cross the Champs Elysees avenue in Paris, France, March 16, 2020. (Photo: AP)
Paris (People's Daily) -- Director of France's public health agency, Jérôme Salomon, announced during a daily press conference on Friday the country has over 90,000 confirmed COVID-19 cases, an increase of 4,342 in 24 hours.
Meanwhile, roughly 34,193 confirmed or potential cases have been recorded at social and medico-social establishments.
The nationwide COVID-19 death toll stands at 13,197. Among the casualties, 8,598 occurred at hospitals, 554 since yesterday, and 4,599 in nursing homes, 433 also since yesterday.

There are 31,267 patients receiving hospital care, an increase of 3,161 since Thursday evening. Salomon said 7,004 patients were receiving intensive care treatment, with 98 patients under 30 years of age.
The balance represents slightly negative drop for the second consecutive day at -62 patients.
"A pale ray of sunshine, but this shy lightening is very important for all caregivers," said Salomon, adding, "a very high plateau seems to be starting. We must remain completely vigilant."
The French aircraft carrier Charles-de-Gaulle confirmed 50 COVID-19 cases, according to the French Ministry of the Armed Forces, specifying that three sailors had been evacuated "as a preventive measure" by air to Toulon via Lisbon, Portugal.