Japan outlines neighbors' threats in annual diplomatic report as China 'needs to be on guard'
Global Times
1650726202000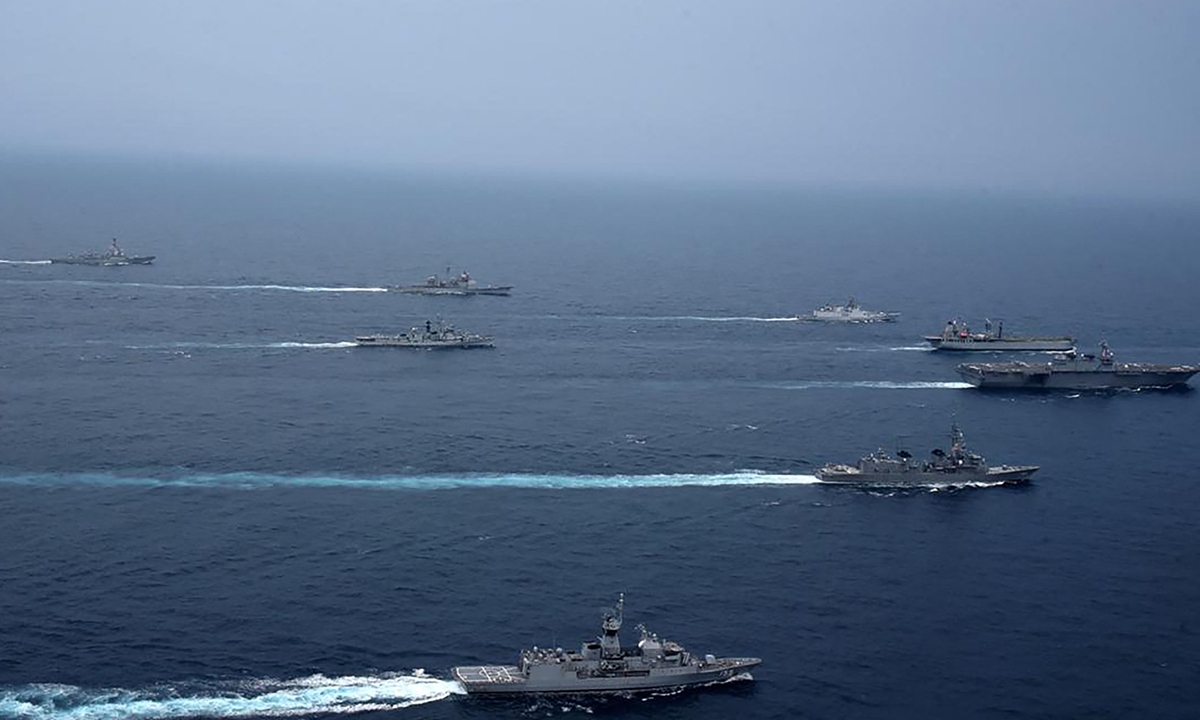 Standing on the crossroads of history, Japan switched to a hard-line posture against Russia that Japan has territorial disputes with, and hailed Tokyo's solid ties with Washington in its annual diplomatic report.
The Japanese Foreign Ministry said in its Diplomatic Bluebook presented to a Cabinet meeting on Friday that the world has shifted to an era of full-scale competition among countries, notably between China and the US. Chinese experts said on Saturday that despite the tough stance against Russia and relatively restrained China stance in the bluebook regarding the 50th anniversary of bilateral ties in 2022, it does not mean that China is not a main target of Japan, which is increasingly dominated by right-leaning conservative politicians, using every opportunity to justify its expansion ambitions.
In the blue book, Japan highlighted the end of the "conciliatory approach toward Russia" on the Southern Kuril Islands, which was "illegally occupied by Russia"—appearing for the first time since the 2003 report, Japanese media Kyodo News said.
Instead, the report places great emphasis on the relationship between Japan and the US, saying the alliance is stronger than at any time in history. It mentioned that the two sides have held eight summits and 15 foreign ministerial meetings since US President Joe Biden took office in 2021 until February 2022.
The bluebook basically maintained the view on China from the 2021 edition, expressing Japan's concerns on China's "unilateral attempt to change the status quo" in waters near China's Diaoyu Islands. However, it also called on efforts to build constructive and stable relations.
Analysts said Japan's 2022 diplomatic bluebook reflects Tokyo's judgment on the overall geopolitical situation in the world: intensified competition, narrowing space for cooperation and communication, picking a side, and ideological camp.
The bluebook indicates that Japan's dealings with Russia have turned tough or even hostile, Da Zhigang, director of the Institute of Northeast Asian Studies at Heilongjiang Provincial Academy of Social Sciences, told the Global Times on Saturday.
Since the Russia-Ukraine conflict erupted in February, Japan has actively joined the US and imposed sanctions on Russia, resulting in ties falling to their lowest point since WWII. On Wednesday, Japan expelled eight Russian diplomats and revoked Moscow's favorable trade status, Japan Times reported.
The reason why Japan has not taken a similarly tough stance against China… it's not only because of the 50th anniversary of the normalization of diplomatic relations, Da said. "There would be no diplomatic wiggle room for Japan if it defines both its nuclear-armed neighbors as enemies at the same time."
"China needs to be on guard. It is not hard to see from the bluebook that Japan has sided with the US to contain China in the Japan-defined period of China-US competition," Liu Jiangyong, vice dean of the Institute of Modern International Relations at Tsinghua University, told the Global Times on Friday.
Japan media reported that Biden will visit Japan on May 22 for talks with Japanese Prime Minister Fumio Kishida and a summit meeting of the Quad group. Liu said some conservative forces in Japan have been trying to bring NATO into the Asia-Pacific and boost the military mechanism to contain China in the East and South China Seas and the Taiwan Straits.
Early this month, Japan's Lower House passed a bill to "promote economic security," as Tokyo claimed to be facing "geopolitical risks associated with Russia and China." Experts said it means tighter restrictions on China over the supply chain, semiconductors and technical patents.
The bill mentioned above and the diplomatic bluebook attest to the right wing and conservative tilt of Japanese politics, Da said, noting that the instability around the world has given Japan's conservatives and right wingers an excuse to increase military spending and even revise Japan's "pacifist constitution," which would in turn exacerbate stability and undermine peace.
On Friday, the foreign ministry of South Korea strongly protested against Japan's bluebook, which involved the ownership of disputed territory, saying Japan's claim would not benefit the bilateral ties.
Territorial disputes, conflicts of interest, and irresponsible plans to dump contaminated nuclear water have caused resentment among Japan's neighbors. It is more important for Japan to manage its relations with its neighbors than to rely on America, Liu said.