Qatari FM in Baghdad for talks with Iraqi leaders over mitigating regional tension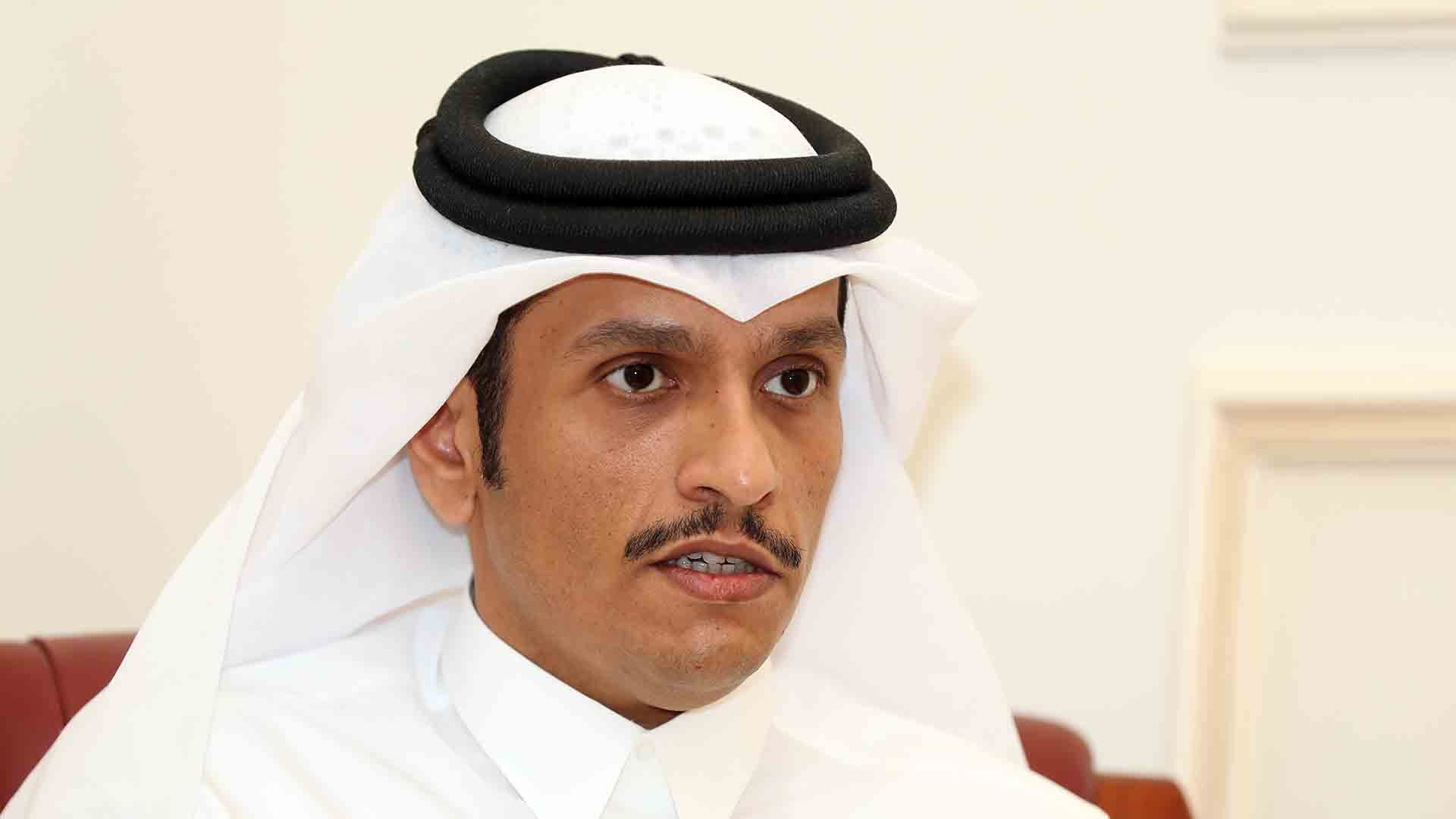 File photo: CGTN
BAGHDAD, Jan. 15 (Xinhua) -- The Qatari Foreign Minister Sheikh Mohammed bin Abdulrahman Al Thani on Wednesday arrived in Baghdad on an official visit to hold talks with Iraqi leaders in a bid to mitigate the growing tension between the United States and Iran in the Middle East.
Al Thani arrived in Baghdad airport in the morning and was received by his Iraqi counterpart Mohammed al-Hakim, and the two held a meeting to discuss the latest development in the region and means to ease the tension as well as preventing Iraq from being the battleground of the regional conflict.
At a joint press conference after their meeting, al-Hakim said that the Qatari minister "briefed us with Qatar's efforts to ease the tension between Iran and the United States, and we have confirmed that Iraq's sovereignty should be respected by all parties.
"Our concerns are common and talks with our friends is very important whether on the Iranian side or the American side. We have focus in our talks on mitigation in the region and not to allow making Iraq the battlefield for the conflicted parties," al-Hakim said.
For his part, the visiting minister told the reporters that "Iraq is in the center of the events in the region, and we have stressed reducing the tension and acting wisely to keep Iraq out of being a battleground."
"We can see today that mitigation of regional tensions has started, and we wish that to continue," Al Thai said.
The visiting Qatari minister is also scheduled to hold talks with Iraqi President Barham Salih, caretaker Prime Minister Adel Abdul Mahdi and the parliament Speaker Mohammed al-Halbousi.
Al Thani's visit to Baghdad came after an official visit by the Emir of Qatar Sheikh Tamim bin Hamad Al Thani a few days ago to Iran as part of efforts made by Qatar to ease the escalation of tension in the region after the killing of Qassem Soleimani, commander of the Quds Force of Iran's Islamic Revolution Guards Corps by a U.S. drone strike on Jan. 3 near Baghdad International Airport.
Early on Jan. 8, Iran retaliated by launching ballistic missiles on military bases housing U.S. troops in Iraq's western province of Anbar and near the city of Erbil, capital of the semi-autonomous region of Kurdistan.