Iraq names former communications minister as new PM
Iraq's president named former communications minister Mohammad Allawi as the country's new prime minister on Saturday after an 11th-hour consensus among political blocs, but the streets were ambivalent about his nomination.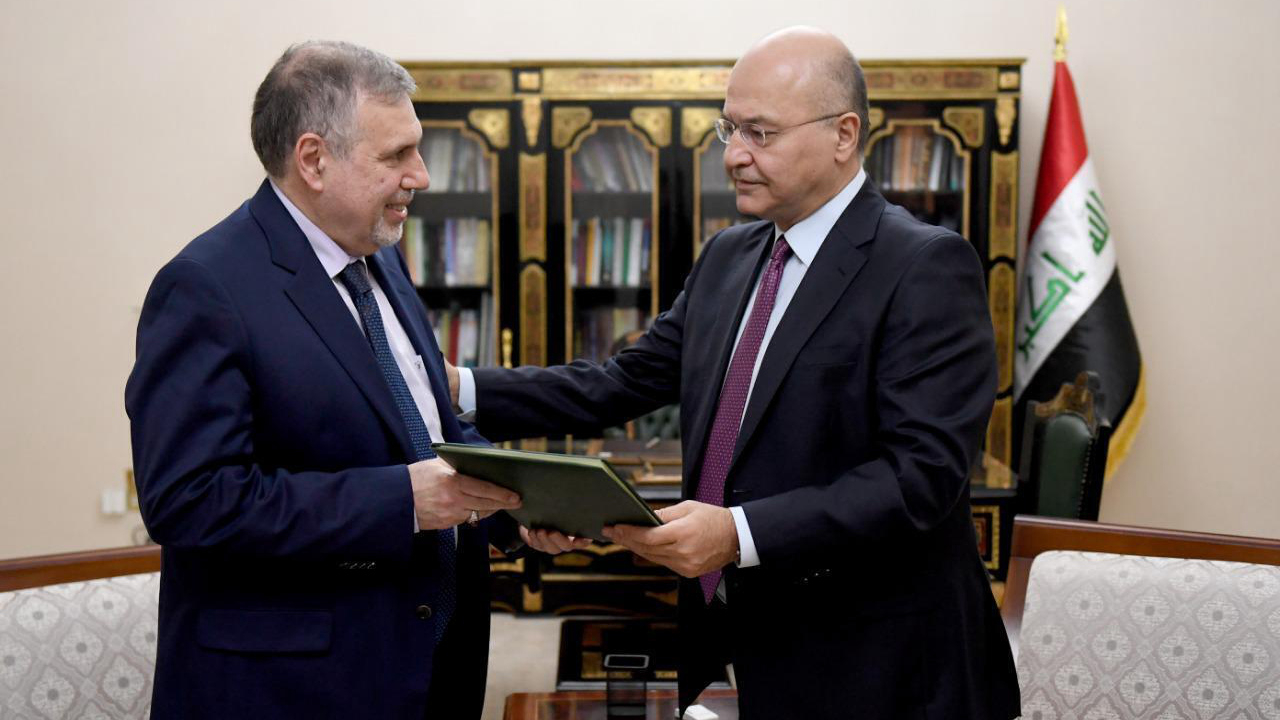 Iraqi President Barham Salih (R) talks with newly appointed Prime Minister Mohammed Allawi in Baghdad, Iraq, February 1, 2020. (Photos: AP)
The country has seen four months of anti-government protests demanding snap elections, a politically independent prime minister and accountability for corruption.
Prime Minister Adel Abdel Mahdi resigned in December but political factions had been unable to agree a replacement.
President Barham Saleh gave political blocs until Saturday to nominate a new premier, sending them into crisis talks that produced a consensus on Allawi.
On Saturday evening, Allawi addressed Iraqis on state television, pledging to form a representative government, hold early parliamentary elections and ensure justice for protest-related violence – all key demands of protesters.
More than 480 people have died and nearly 30,000 have been wounded in protest-related violence since October.
"This nomination places a huge, historic responsibility on my shoulders," Allawi said in his formal address.
Mahdi congratulated his successor and the United Nations welcomed the move.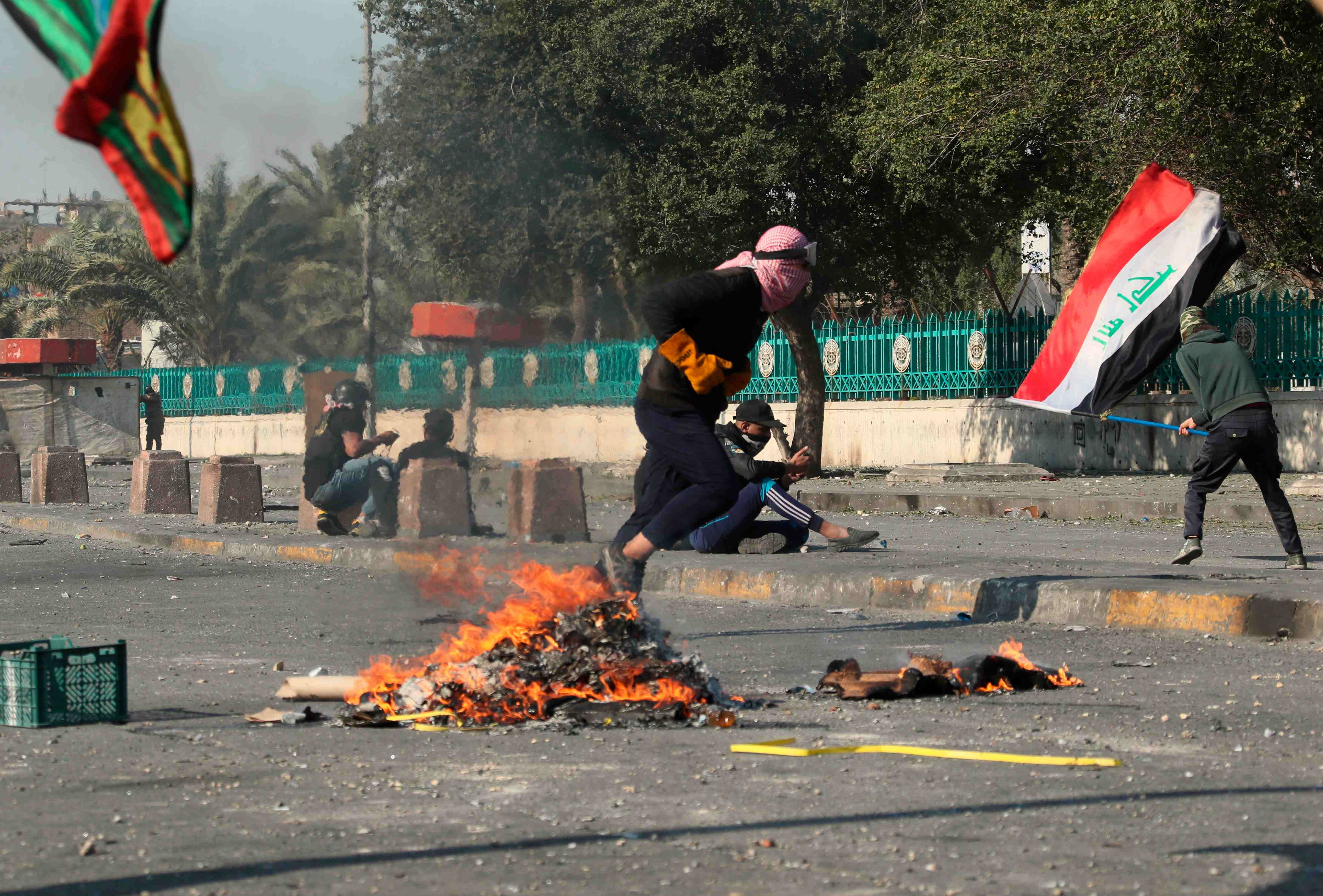 Members of the Iraqi security forces are seen trying to disperse anti-government protesters during clashes in Baghdad, Iraq, January 31, 2020.
Allawi's nomination came after three days of intense talks over a shortlist of candidates, with senior government officials skeptical about a nomination until the evening. The contenders needed a green light from an array of interests – the divided political class, the Shi'ite religious leadership, neighboring Iran, its rival the United States as well as the protesters.
One of the most influential political figures is Shiite cleric Moqtada Sadr, who led the anti-U.S. Mehdi Army militia after the U.S.-led invasion of Iraq in 2003 and has since refashioned himself as a populist politician.
He controls parliament's largest bloc and many ministerial posts but backed the protests when they erupted in October. Sadr immediately threw his weight behind Allawi.
"This is a good step… I hope the president's appointment of Mohammad Allawi is acceptable to the people and that they have patience," the cleric wrote on Twitter.
Challenges ahead
Allawi, a 65-year-old Shiite Muslim, served as communications minister twice under former PM Nuri al-Maliki but resigned both times, alleging corruption and interference in personnel appointments.
Maliki, who still holds sway in Iraq's parliament, is said to have rejected his candidacy but other political blocs came to an agreement amid pressure by the president.
According to the constitution, Allawi has one month to form a cabinet, which will be put to parliament for a vote of confidence. Much like the premier's nomination, the cabinet is typically formed by consensus among Iraq's political rivals after intense horse-trading over influential posts.
Allawi pledged to resist such bartering, saying in his formal address on Saturday that he would reject any ministerial candidate put forth by political parties and would build a cabinet based on competence, not connections.
He will oversee early parliamentary elections under a new electoral law passed last year and attempt to navigate Iraq through the geopolitical storm brewing between Iran and the U.S.
Both are close allies of Baghdad but have been at loggerheads since Washington abandoned the landmark 2015 nuclear deal with Tehran and imposed a series of crippling sanctions.
(With input from AFP, Reuters)