'Stability and change': Meet Germany's new leader Olaf Scholz
On Wednesday, Olaf Scholz was sworn in as Germany's ninth postwar chancellor, succeeding Angela Merkel, who has ruled the country for the past 16 years.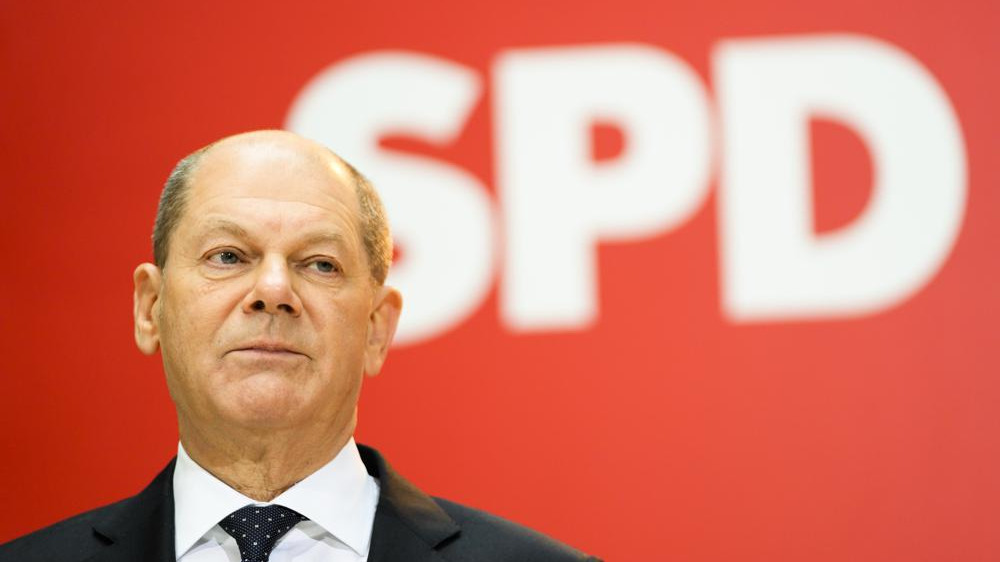 Despite a grim initial outlook at the polls in September, Scholz managed to attain an unlikely victory with a coalition consisting of three political parties: the Greens, the pro-business Free Democrats and his own, the center-left Social Democrats (SPD).
At 63, Scholz most recently served as vice chancellor and finance minister under Merkel. As a candidate, he is noted for his calm and affable demeanor – an image he carefully crafted after his predecessor to persuade voters that he is the best option to carry on her many important legacies.
Scholz even adopted the "Merkel Raute" – a signature hand gesture frequently used by Merkel during public appearances where fingertips of both hands would meet in front of the stomach to form a symmetrical diamond shape. Also, like Merkel, he is so efficient that Der Spiegel once described him as "the embodiment of boredom in politics."
"Scholz has been effective in capturing German electorate's wish for continued stability but also a longing for change," said Ding Chun, director of the Center for European Studies and Jean Monnet chair at Fudan University.
Ding, who met Scholz during his visit to Shanghai in 2015, said he was impressed by his pragmatism and levelheadedness.
Born to a working-class family in Osnabrück, northern Germany, Scholz grew up in Hamburg. He and his brothers were the first in his family to attend university. As a high school student with a passion for Marxism, he got involved with the Jusos, the youth organization of the SPD. During his school years, he wrote papers and articles criticizing the "aggressive-imperialist NATO" and promoted "overcoming the capitalist economy."
After working as a labor lawyer for nearly a decade, he became secretary-general of SPD under then-Chancellor Gerhard Schröder and fiercely defended labor market reforms with machine-like efficiency. For this, he was given the nickname "Scholzomat," a wordplay on his name and "automat," meaning machine.
Scholz's campaign success in September has been followed by intense speculation about whether he can fill in Merkel's very big shoes. Domestically, Scholz is looking at a Germany with aging infrastructure, a surging pandemic, a sputtering economy and a public whose political views have increasingly shifted to the populist far right.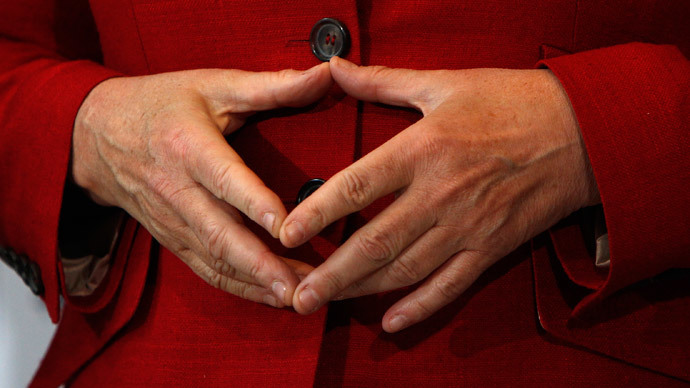 As a Social Democrat, Scholz is setting out to repair his party's relationship with its working-class base and curb the public's growing appetite for strongman politics, as seen across the world in recent years but most vividly demonstrated by Germany's close allies U.S. and Britain.
"The biggest concern in politics for me is that our liberal democracies are coming increasingly under pressure," Scholz said in a statement on the SPD's website. "We have to solve the problems so that the cheap slogans of the populists don't catch."
When it comes to foreign policy, Scholz said he will largely follow in Merkel's footsteps and strengthen the European Union on the global stage. The most urgent issue is the rising tensions between Russia and Ukraine, which is inextricably linked to the fate of the Nord Stream 2 pipelines that deliver natural gas from Russia to Germany.
During a press conference clarifying the new government's foreign policy priorities on Tuesday, Scholz reiterated that the principles of de-escalation which triumphed after the Cold War must be followed.
"These include the inviolability of borders," he said. "It is very, very important that no one digs around in the history books in an effort to redraw the borders. Therefore, it must be very, very clear that it would be an unacceptable situation if a threat to Ukraine would emerge."
When it comes to China, Scholz avoided any direct response and only said that he would "deliberate carefully" and make decisions in an international context. Experts agree that Scholz is likely to continue Merkel's open-minded and nonconfrontational approach in dealing with Beijing.
Under Merkel, bilateral relations had grown close and steady over the years as the two economies became increasingly intertwined. In 2017, China superseded the U.S. to become Germany's biggest trading partner. Scholz, who has traveled to Beijing and Shanghai in the past, has expressed a willingness to cooperate with China on several fronts.
Germany and China need to cooperate closely in advancing new technologies, such as building the digital economy while "competing for leadership in shaping it," Scholz told students at the Beijing-based Renmin University in January 2019.