Kurdish security forces capture assassin of Turkish diplomat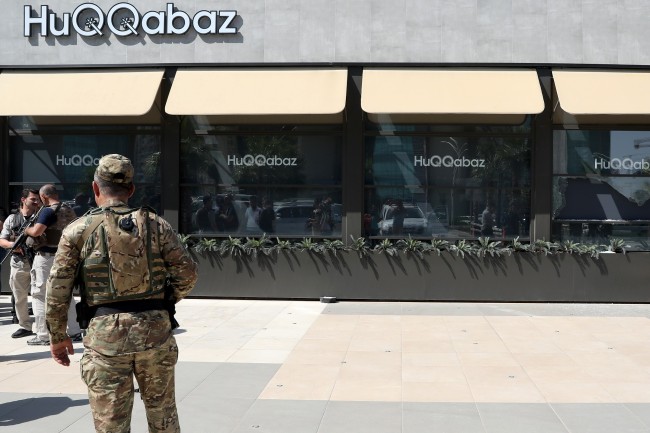 Security forces take measures after Turkish consulate employee was martyred in armed attack on a restaurant in Erbil, Iraq on July 17, 2019. (Photo: VCG)
The security authorities in Iraq's semi-autonomous region of Kurdistan on Saturday arrested the assassin of a Turkish diplomat in the city of Erbil.
A brief statement by the counter-terrorism service of Kurdistan said that Madhloum Dagh, whose pictures were published as wanted for the assassination of the Turkish diplomat, was arrested by the Kurdish security force, known as Asayish, in Erbil, the capital of Kurdistan region.
"We thank the citizens for their unlimited cooperation, and we will give you more details later," it added.
Two days ago, the Kurdish security authorities published a statement with two photographs of a Turkish Kurd with black hair and a trimmed beard.
The statement said that the person in the photographs was the alleged culprit who fired on Wednesday at the Turkish consulate staff in Erbil.
On Wednesday afternoon, the Turkish consulate employee and a civilian were killed while another person was wounded when gunmen opened fire at a restaurant in Kolan Street near the consulate in Erbil, some 375 km north of Iraqi capital Baghdad, according to a statement by the Kurdish Asayish.