Anthony Joshua joins anti-racist protest, denounces violence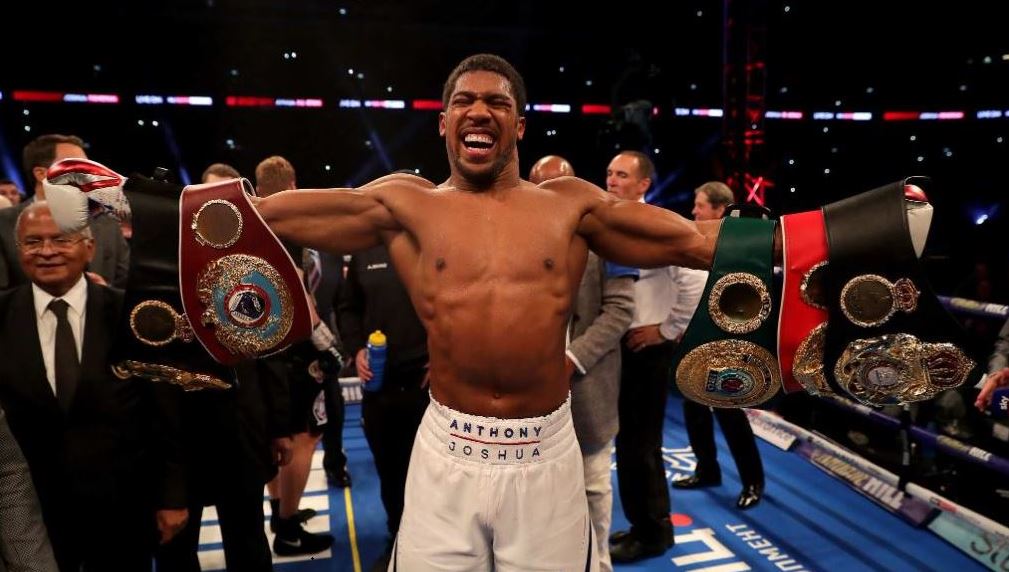 Anthony Joshua wins the match of Anthony Joshua vs Alexander Povetkin for WBA Super, IBF, WBO & IBO world heavyweight titles at Wembley Stadium, London, Britain, September 22, 2018. (File photo: VCG)
Heavyweight boxing star Anthony Joshua urged anti-racist protesters to remain peaceful in their quest for justice for George Floyd, who was killed during an arrest last week.
The 30-year-old joined hundreds of people from his Watford community at a Black Lives Matter protest on Saturday.
"We need to speak out in peaceful demonstrations - just like today, so well-done Watford." he said in a speech shared via his official Instagram account.
"We must not use a demonstration for selfish motives and turn it into rioting and looting."
He however reiterated calls by other protesters that there is need to end the killings targeting minority groups.
"We can no longer sit back and remain silent on these senseless, unlawful killings and sly racism on another human being - based on what? Only their skin colour," he said.
Floyd died on Monday last week after a white police officer knelt on his neck for several minutes as he and his colleagues arrested him.
An onlooker's cell phone recorded the incident showing the 46-year-old black man moaning, "Please, I can't breathe" and "Don't kill me" as the police officer pressed his knee onto Floyd's neck. However, the video didn't show how the confrontation started.
After several minutes of the police office pressing his knee on Floyd's neck, the victim went silent and was later pronounced dead.
The video quickly went viral on social media, sparking widespread protest from Tuesday afternoon, some of which have deteriorated into chaos.
The officer, Derek Chauvin, has been charged with third-degree murder and manslaughter.