World Bank approves 500 mln USD loan to boost disaster risk management in Philippines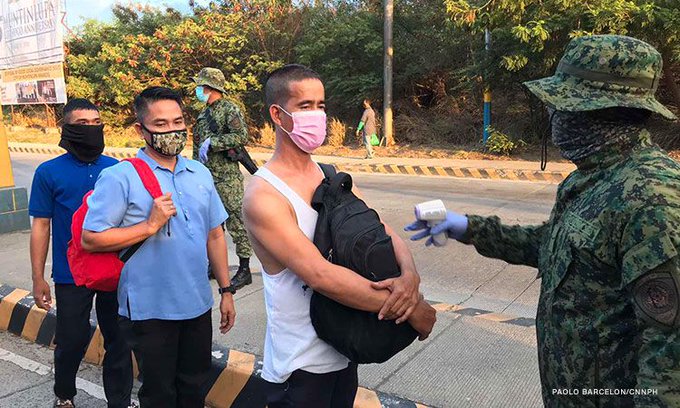 File photo

MANILA, April 10 (Xinhua) -- The World Bank said on Friday that its Board of Executive Directors had approved 500 million U.S. dollars policy loan to help strengthen the Philippine government's capacity to address disaster risks, respond to and recover from natural disasters.
According to a World Bank statement, the financing will also support urgent needs created by the COVID-19 crisis.
The World Bank said the financing, which called "the Third Risk Management Development Policy Loan", is part of its long-standing support to the Philippines' broader policy reform efforts to boost its resilience and capability to prepare for and recover from disasters.
This loan follows two previous Risk Management Development Policy Loans in 2012 and 2015, it added.
The government is currently in the process of strengthening the Philippines' institutional framework for disaster risk management through the creation of a new department for disaster risk and resilience.
The World Bank said the loan will support key policy reforms being undertaken by the government in the area of disaster risk management, including the adoption and implementation of a unified disaster rehabilitation and recovery planning framework by the national government and local government units.
Moreover, it said the loan will also support the government's promotion of integrated hazard and risk analysis in physical planning, and in support of policy development; and the development of multi-year investment plans for seismic risk reduction and retrofitting of important government buildings; and the implementation of an emergency cash transfer program during shocks.
The Philippines is one of the most hazard-prone countries in the world.
In addition to these natural hazards, the country is now facing the impacts of the global outbreak of the COVID-19.
The country has declared a state of calamity and a state of national emergency, mandating full cooperation among all government agencies and local governments to address the COVID-19 threat.
The World Bank has expressed its solidarity with the people of the Philippines and is working closely with the authorities to support action to address the unfolding COVID-19 emergency through financial support and just-in-time technical assistance.