The latest: COVID-19 outbreak worldwide (Updated October 10)
People's Daily app
1602293206000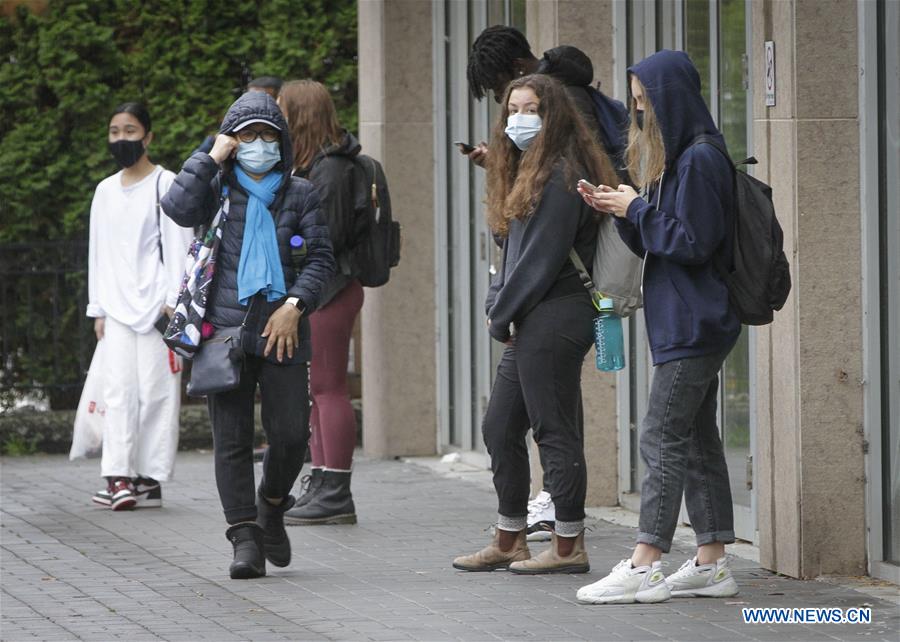 People wearing face masks are seen on a street in Vancouver, British Columbia, Canada, Oct. 9, 2020. (File photo: Xinhua)
The total number of deaths from the COVID-19 pandemic worldwide has increased to 1,066,460 with the global confirmed cases reaching 36,785,758 as of 9:30 am BJT on Saturday, according to a tally by Johns Hopkins University (JHU).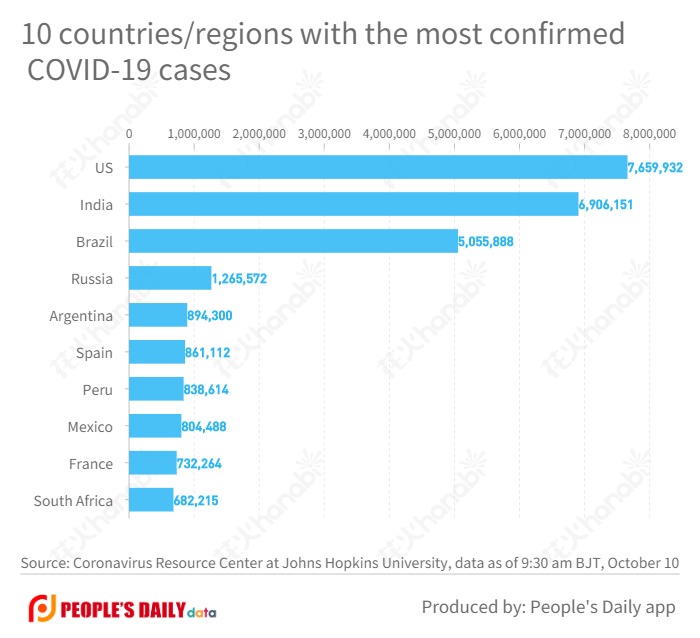 Current situation (data as of 9:30 am BJT, October 10):
The Chinese mainland reported 15 new imported COVID-19 cases Friday, bringing the total number of imported cases to 2,987, the National Health Commission said Saturday.
COVID-19 rapid result testing will be made available to every county in New York state of the US, said Governor Andrew Cuomo on Friday, as the coronavirus positivity rate in hotspot ZIP codes of the state has lingered above 5 percent for days.
French health authorities on Friday reported 20,339 new coronavirus infections in one day, a fresh record since the outbreak of the epidemic.
Italy recorded 5,372 new coronavirus infections on Friday, according to the Italian Health Ministry.
Iran reported 4,142 new COVID-19 cases on Friday, raising the total confirmed cases in the country to 492,378.
Morocco registered on Friday record daily high of 3,445 COVID-19 cases, bringing the tally to 146,398.