S.Korean students take annual college entrance exam
SEOUL, Nov. 17 (Xinhua) -- South Korean students on Thursday took the annual college entrance exam, which is considered highly important in an education-obsessed society, amid the continued COVID-19 pandemic here.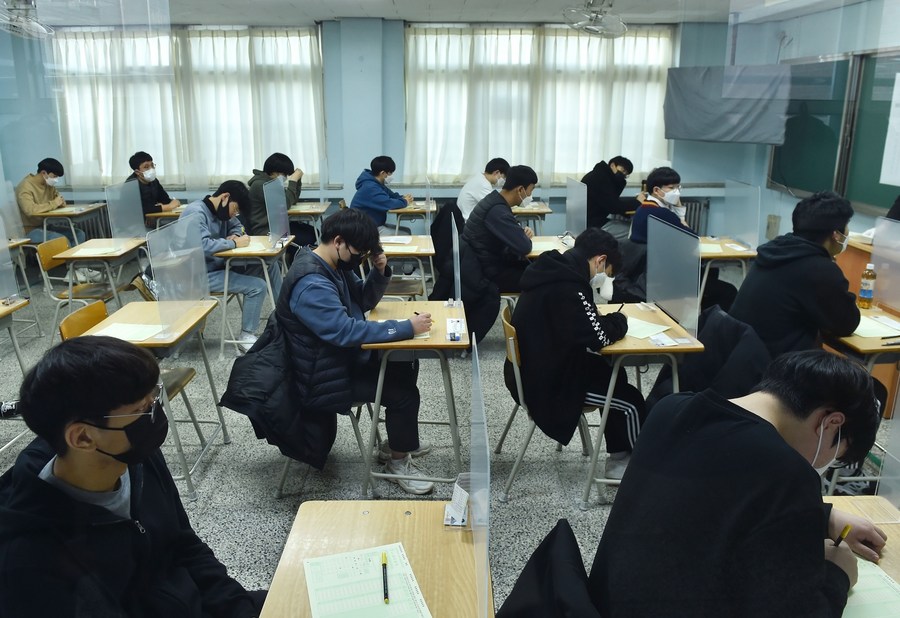 The College Scholastic Ability Test (CSAT), which started from 8:40 a.m. local time, would run through 5:45 p.m. at 1,370 test sites nationwide, according to the education ministry.
A total of 508,030 high school students and graduates registered the single-day five-session exam this year, down 1,791 from the previous year.
The score a student earns from the test is a key decider of college entrance. In South Korea's society, graduating from a prestigious university is crucial in getting a good job.
It marked the third CSAT held against the backdrop of the pandemic. Separate test sites were prepared for students who showed symptoms or tested positive for the COVID-19 virus.
All the CSAT participants are required to wear mask. During lunchtime, partitions will be set up between desks.