Tunisia extends state of emergency to year's end
Tunisia's interim president, Mohamed Ennaceur, has decided to extend the state of emergency in Tunisia to the end of this year.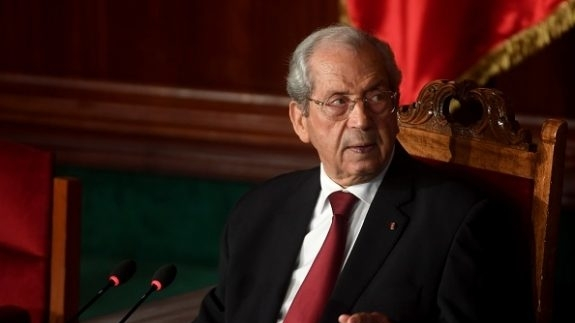 Tunisian Assembly's President Mohamed Ennaceur attends a meeting to present to parliament the outline of the 2018 budget, on November 21, 2017, in Tunis. (Photo: AFP)
The extension of the state of emergency, from Sept. 3 to Dec. 31, was published in the Official Gazette on Friday evening.
On Aug. 2, the Tunisian interim president decided to extend the state of emergency in the country for one month from Aug. 4 to Sept. 2.
The state of emergency in Tunisia was first declared on Nov. 24, 2015, following a suicide bombing attack on a bus carrying the presidential guards, killing 12 of them.
The Tunisian emergency law grants the authorities exceptional powers, including carrying out home arrests, banning official meetings, imposing curfews, monitoring media and press, prohibiting assemblies, and media censorship without prior permission from the judiciary.