Turkey reports more than 4,000 new virus cases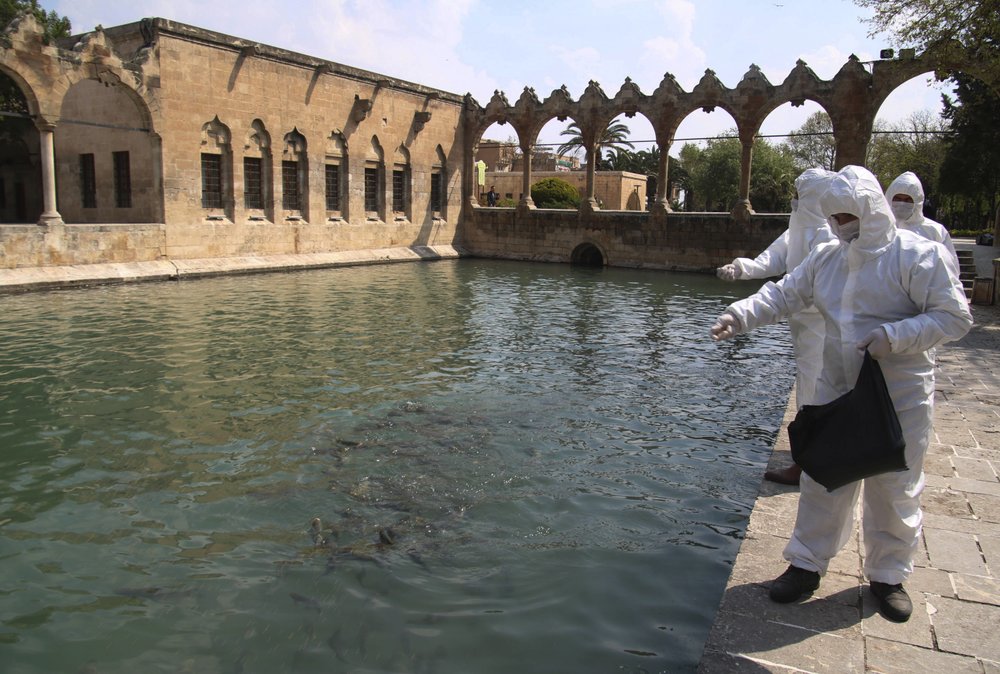 Municipal workers wearing protective face masks and suits as a preventive measure against the spread of the coronavirus, feed the fish on the iconic Balikligol lake in the city of Sanliurfa, southeastern Turkey, Wednesday, April 8, 2020. (Photo: AP)
Turkey's health minister says the number of confirmed COVID-19 cases has increased by 4,117 in the past 24 hours, raising the total number of infections to 38,226.
Fahrettin Koca also reported 87 more deaths in the last 24 hours, bring the country's death toll to 812.
The minister said 1,492 COVID-19 patients are currently in intensive care, including 995 who are intubated. At least 1,846 patients have recovered, according to figures Koca posted on his Twitter account.
The figures released Wednesday came as the World Health Organization expressed alarm over the "dramatic increase in virus spread" in Turkey over the last week.