China to promote peace talks in its own way: envoy
People's Daily app
1645685161000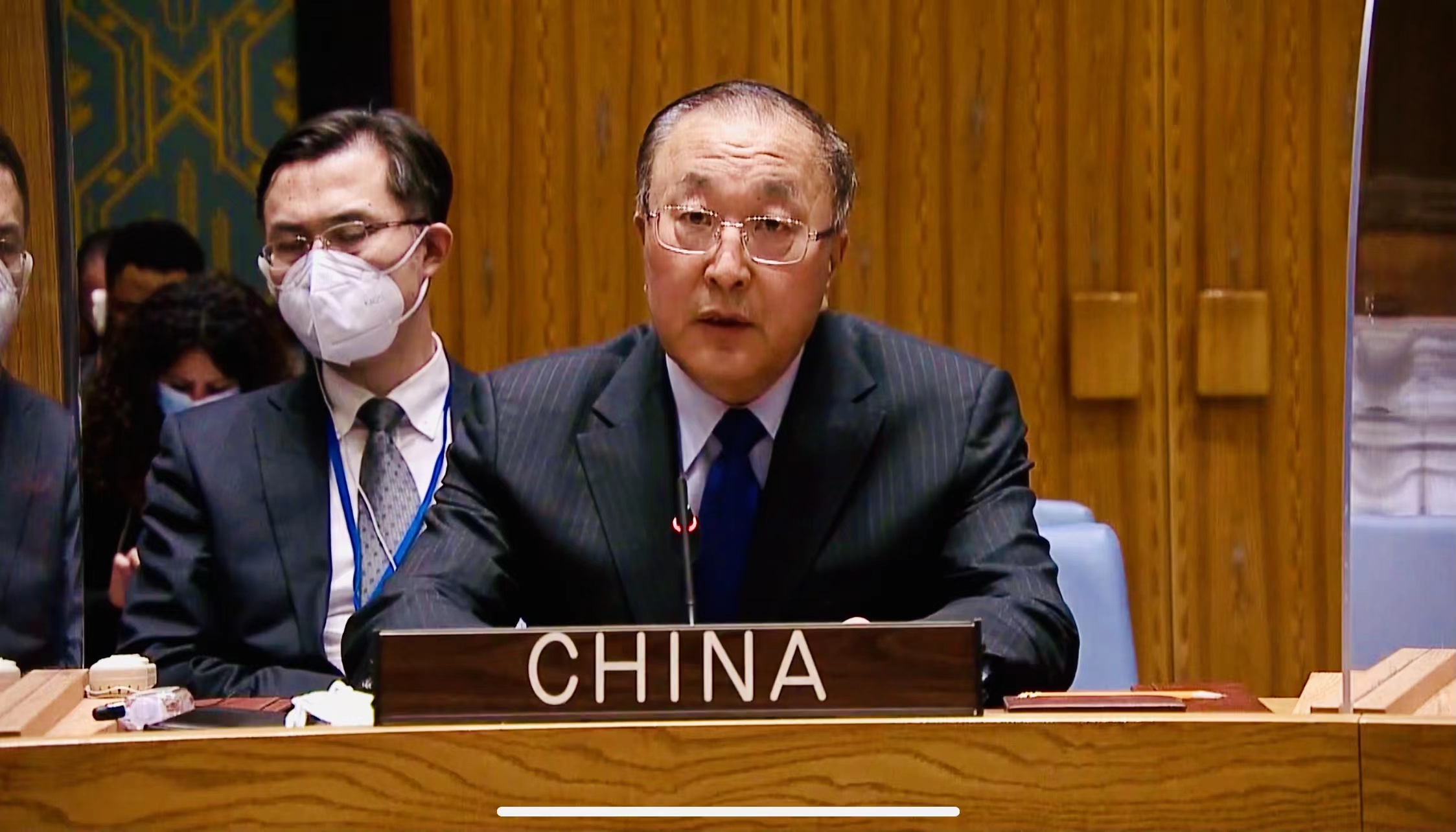 United Nations (People's Daily) - China believes that the door to a peaceful solution to the Ukraine issue is not fully shut, nor should it be shut, China's permanent representative to the United Nations Zhang Jun said at the emergency meeting on the Ukraine conflict held by the UN Security Council on Wednesday.
"The situation in Ukraine is at a critical juncture. China has been paying close attention to the situation," Zhang said. "Under the current circumstance, all parties concerned should exercise restraint and avoid the further escalation of tensions."
According to Zhang, China has pointed out on many occasions that there is a complex historical context to the Ukraine issue, and that the current situation is a result of the interplay of many factors.
Zhang emphasized that China's position on safeguarding the sovereignty and territorial integrity of all states has been consistent. The purposes and principles of the UN Charter should be jointly upheld.
"We hope that all parties concerned will stay cool-headed and rational, and commit themselves to enhancing dialogue and consultation to resolve relevant issues through negotiations and properly address each other's legitimate security concerns in line with the principles of the UN Charter. It is especially important at the moment to avoid fueling tensions," Zhang said.
"China will continue to promote peace talks in its own ways, and welcomes and encourages all efforts aimed at a diplomatic solution," Zhang added.