Trump administration to divert 3.6 bln USD for border wall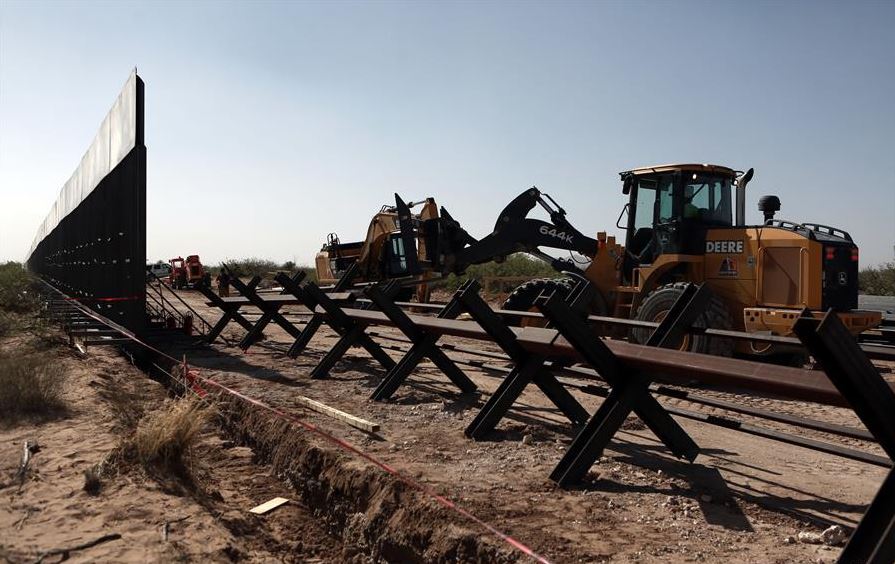 US workers operating machinery on the US side of the border in the construction of the new border wall between Mexico and the US on April 17, 2018. (Photo: Xinhua)
WASHINGTON, Sept. 3 (Xinhua) -- The Trump administration will divert 3.6 billion US dollars from the Pentagon for the construction of the US-Mexico border wall, according to local media reports quoting House aides and Democrats on Tuesday.
Defense Secretary Mark Esper called congressional leaders including House Speaker Nancy Pelosi and Senate Minority Leader Charles Schumer on Tuesday to inform them of the decision to reprogram the money away from military construction projects and to the border, said a report by TheHill news daily.
About half of the funding will come from military construction projects outside the United States and half will come from Pentagon projects within the country, according to a report from the Politico website.
In response, Schumer said: "The president is trying to usurp Congress's exclusive power of the purse and loot vital funds from our military. Robbing the Defense Department of much-needed funds is an affront to our service members and Congress will strongly oppose any funds for new wall construction."
President Donald Trump declared a national emergency in February, ordering funding from other federal accounts to build a wall along the US-Mexico border. Besides military construction projects, a Treasury Department account and Defense Department efforts to interdict drugs were affected by the presidential order, said local media reports.