The latest: COVID-19 outbreak worldwide (Updated June 10)
People's Daily app
1623286763000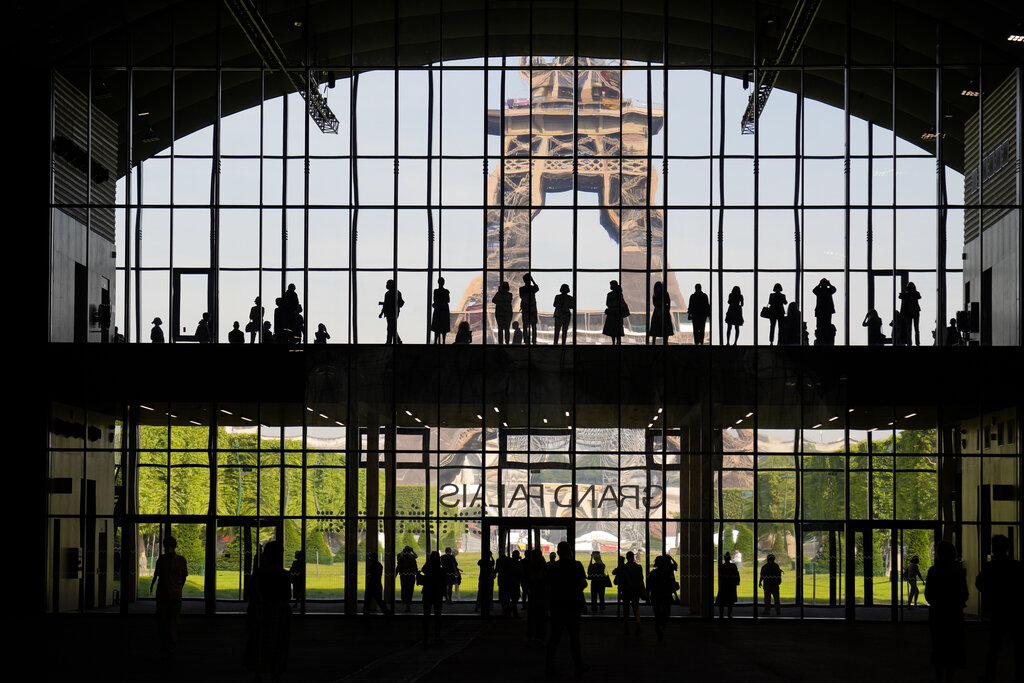 The total number of deaths from the COVID-19 pandemic worldwide has increased to 3,754,037 with the global confirmed cases reaching 174,263,115 as of 9:00 am BJT on Thursday, according to a tally by Johns Hopkins University.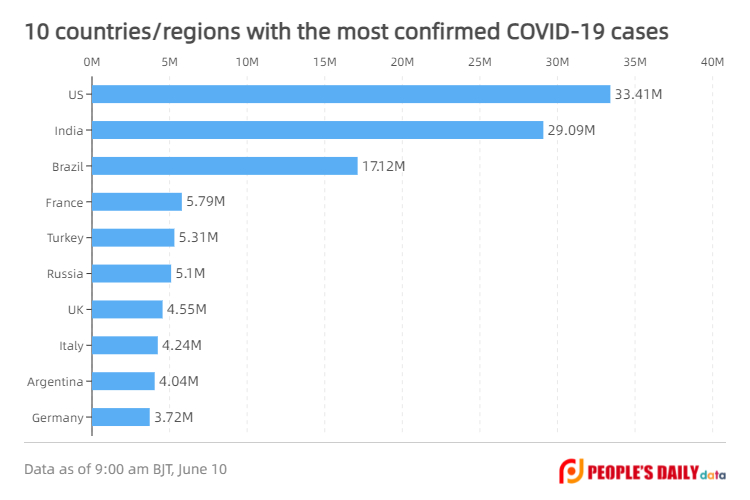 Current status (data as of 9:00 am BJT, June 10):
Hospitals and state health departments across the United States are racing to decide how to use up millions of Johnson & Johnson's COVID-19 vaccine doses that are set to expire this month, while lots of developing nations are still falling short of shots.
Canadian Health Minister Patty Hajdu announced on Wednesday that Canada is looking to ease some COVID-19 restrictions in stages, starting in early July.
Cuba reported on Wednesday 1,161 new COVID-19 infections and 12 more deaths in the last day, for a total of 152,420 cases and 1,045 deaths, the Public Health Ministry said.
Iran reported on Wednesday 10,598 new COVID-19 cases, taking the country's total infections to 2,990,714.
Turkey on Wednesday confirmed 6,454 new COVID-19 cases, including 558 symptomatic patients, raising the total number of cases in the country to 5,306,690, according to its health ministry.