Saudi minister rejects Iranian accusation on scientist's killing
Saudi Arabia's minister of state for foreign affairs on Tuesday criticized Iran's foreign minister for implicating Riyadh in the killing of Iran's top nuclear scientist Mohsen Fakhrizadeh.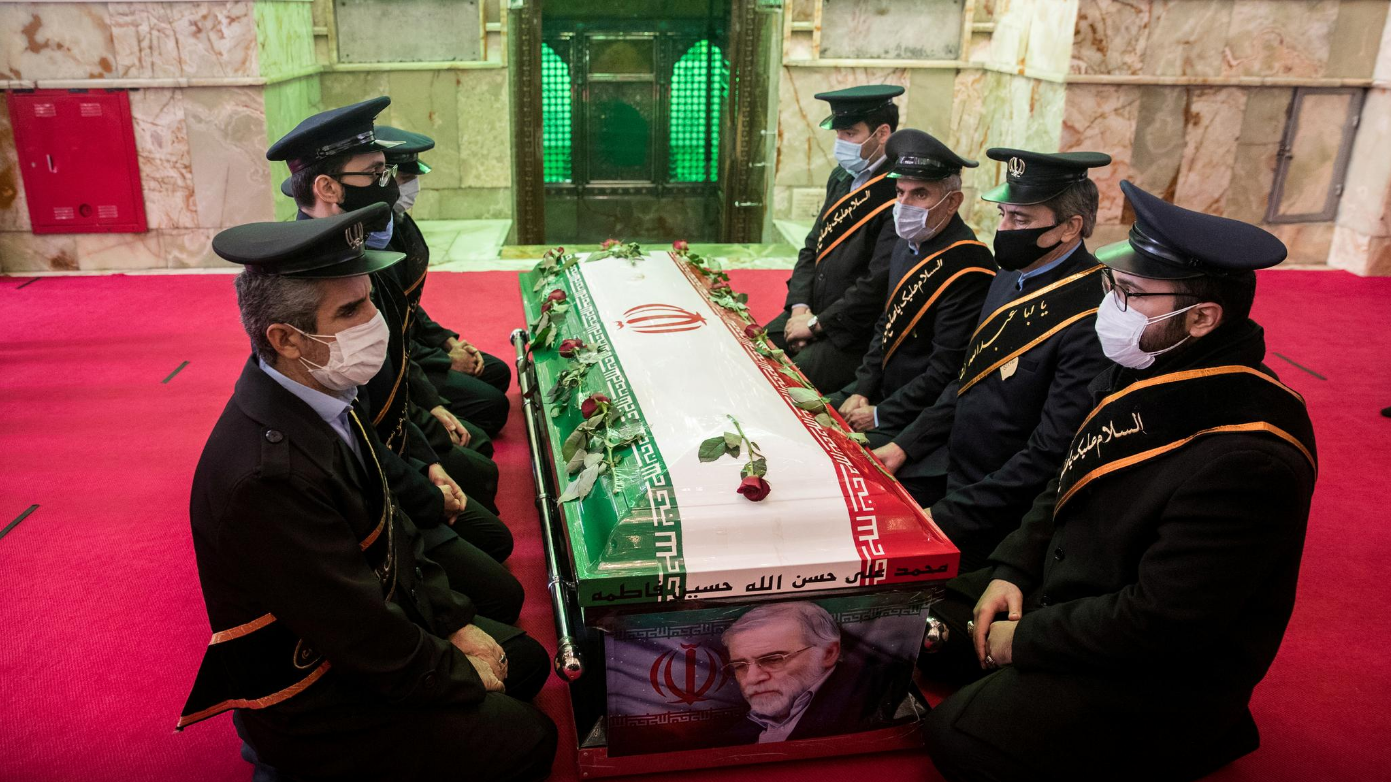 "Iranian Foreign Minister Zarif is desperate to blame the Kingdom for anything negative that happens in Iran. Will he blame us for the next earthquake or flood?" Saudi Arabia's Minister of State for Foreign Affairs Adel Al-Jubeir said in a tweet.
Jubeir's remarks appeared to be a response to comments made on Monday by Mohammad Javad Zarif which suggested a covert meeting in Saudi Arabia between Crown Prince Mohammed bin Salman and Israeli Prime Minister Benjamin Netanyahu contributed to the assassination of Mohsen Fakhrizadeh.
Fakhrizadeh died of severe injuries in hospital on Friday afternoon, after an ambush on his vehicle in Absard village, 60 kilometers northeast of Tehran.
A senior Iranian official has said that Tehran suspects a foreign-based opposition group of complicity with Israel in the killing of Fakhrizadeh, whom Western powers see as the architect of an abandoned Iranian nuclear weapons program.
The group rejected the accusation. Netanyahu's office has declined to comment on the killing. Saudi Arabia has not formally condemned the assassination.
A bill requiring Iran's government to suspend nuclear inspections unless sanctions are lifted, and ignore other restraints on its nuclear program agreed with major powers, was passed by the hardline-led parliament on Tuesday.
But the government promptly said the move, proposed in response to the assassination, could not change Iran's nuclear policy, which was the province of the Supreme National Security Council.
Iran's Lawmakers later passed the full bill, including a provision requiring the government to suspend the UN nuclear inspections if Western powers which are still part of the 2015 nuclear accords do no re-establish Iran's access to world banking and oil markets within a month.
The Parliament has often demanded a hardening of Iran's position on the nuclear issue in recent years, without much success.
(With input from Reuters)