UN chief calls for world governance and multilateralism against crisis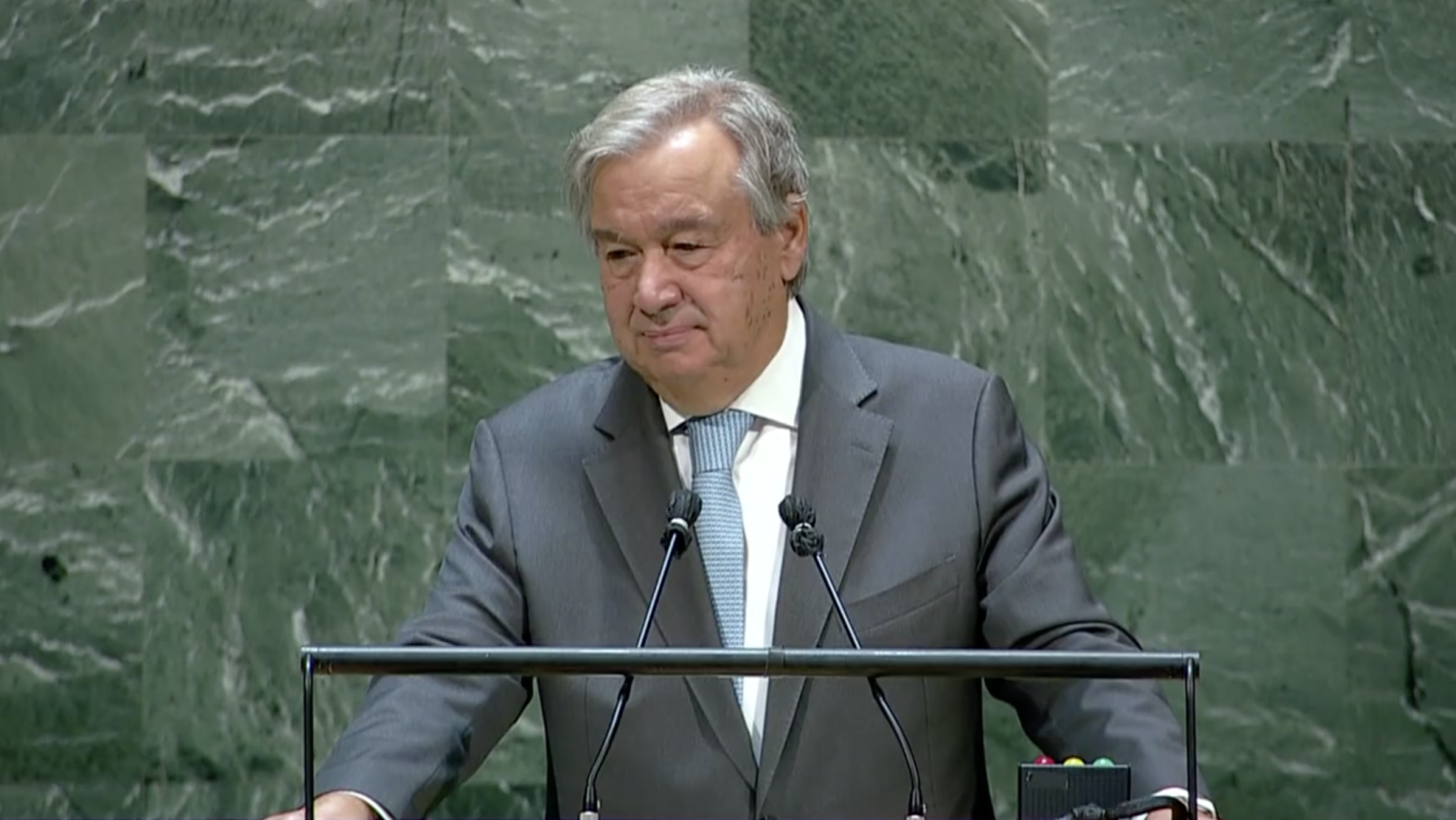 "Combined efforts are needed to accomplish our shared values and common goals amid this conflict-raging and virus-hit world," said UN Secretary-General Antonio Guterres on Monday, urging the international community to come back to the track of multilateralism as he made his opening remarks at the high-level meeting of the 75th Session of the UN General Assembly in New York.
"COVID-19 pandemic has made the world even more chaotic after two world wars, and international organizations are crucial during this time to tackle issues of climate change, disease, human rights, poverty and inequality," Guterres said.
Navigating a polarized world as it faces a pandemic, regional conflicts, a shrinking economy and growing inequality, he called for strong support to bring not only nations but people of all ages from all walks of life, ethnicities and religions together to discuss critical issues like climate change.
Guterres stressed that the COVID-19 pandemic "has laid bare the world's fragilities. We can only address them together." He said that no one "wants a world government, but we must work together to improve world governance."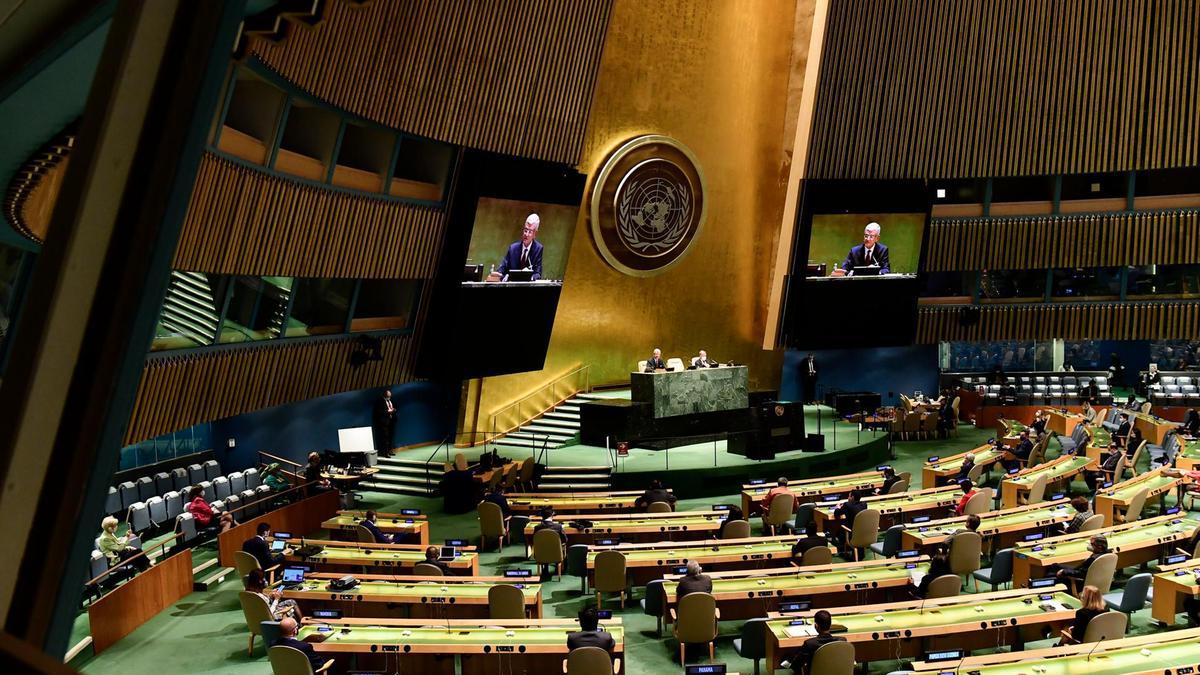 Volkan Bozkir, president of the 75th session of the United Nations General Assembly, chairs the first plenary meeting. /UN Photo
The UN secretary-general urged world leaders to work together at a time when there is a surplus of multilateral challenges and a deficit of solutions.
"The future we want, the United Nations we need, is reaffirming our collective commitment to multilateralism is under way," he said.
Guterres zeroed in on the environment as an urgent priority, warning that if no concrete action is taken, the world risks facing runaway climate change.
"The world is facing pressing problems, including humanitarian crises, deadly conflicts and a devastating pandemic. COVID-19 has shown us more clearly than ever that countries cannot address these challenges on their own," Volkan Bozkir, president of the General Assembly, said at the beginning of the high-level meeting.
The 15-member Security Council took months to back a call by Guterres for a global ceasefire to allow war-torn countries to focus on fighting COVID-19. The 193-member General Assembly only adopted an omnibus resolution on a "comprehensive and coordinated response" to the pandemic earlier this month and it was not by consensus.
This year, COVID-19 has been a stark reminder that cooperation across borders, sectors and generations are needed for people around the world. The world needs collective action more than ever as support for global cooperation has been flagging. In many countries, public trust in traditional institutions is in decline and relations between countries have been under strain. "Global dialogue – and action – is now more urgent than ever," Guterres stressed.
The UN is commemorating its 75th anniversary in 2020, and the General Assembly session will bring world leaders, ministers and diplomats from 193 Member States to New York and the UN headquarters along with thousands of civil society members to address important issues.