2019 was second hottest year on record in the warmest decade
Last year was the second hottest on record since modern record-keeping of the global temperature started in 1880, according to a detailed analysis by leading global research agencies released on Wednesday.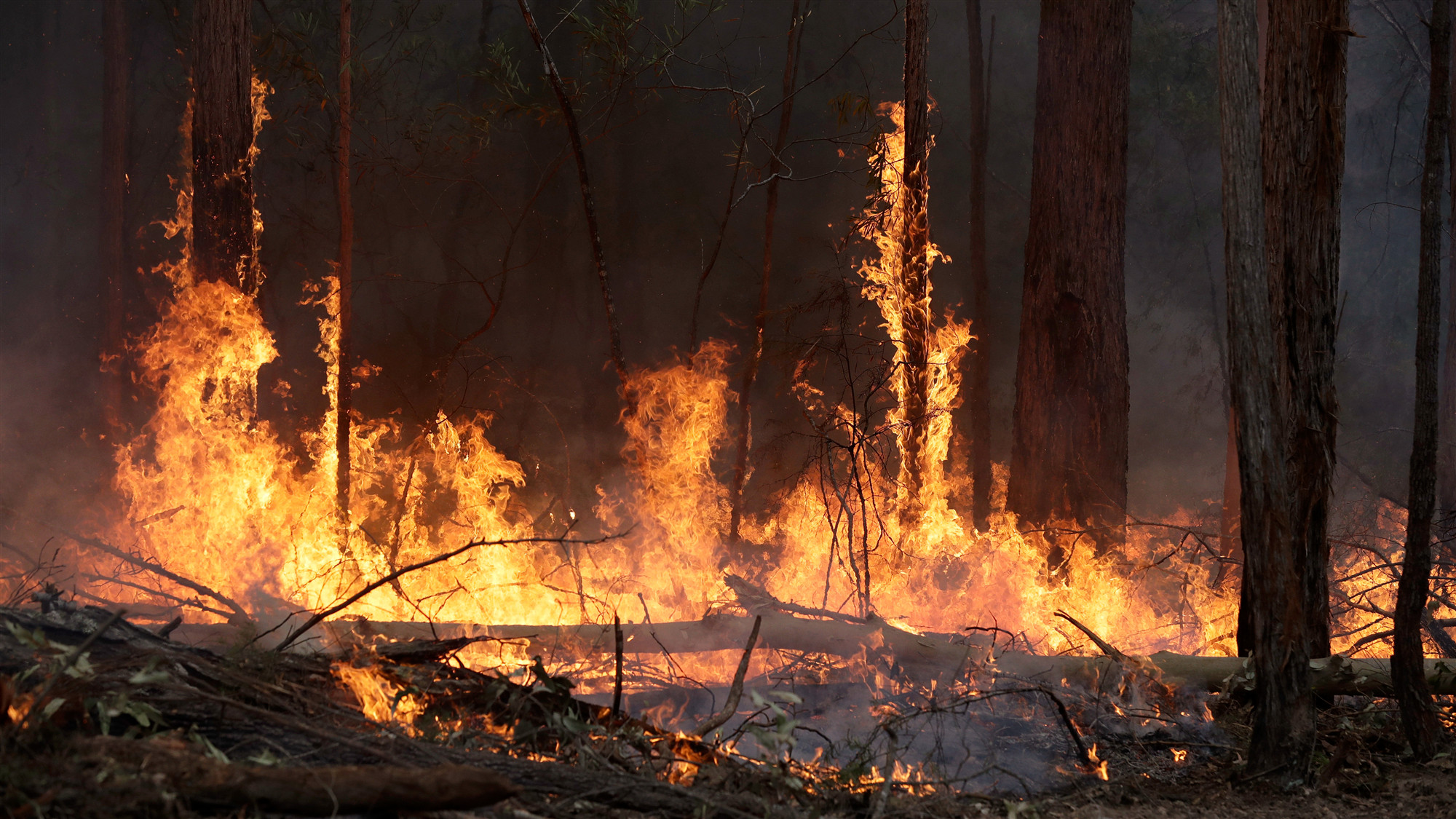 Flames from a controlled fire burn up tree trunks as firefighters work at building a containment line at a wildfire near Bodalla, Australia, January 12, 2020. (Photo: AP)
In 2019, land and ocean temperature on an average increased by 0.98 degrees Celsius. The hottest year on record - 2016 - was around .04 degrees Celsius warmer compared to last year's average temperature.
The findings were jointly released by NASA and the National Oceanic and Atmospheric Administration (NOAA) and the World Meteorological Organization (WMO).
The annual globally averaged sea surface temperature was also the second-highest on record at 0.77 degrees Celsius above the 20th-century average and just behind 2016.
Continuously rising temperature has also put five year period from 2015-2019 and ten-year period from 2010-2019 highest on the record.
The world's five warmest years have all occurred since 2015, with nine of the 10 warmest years occurring since 2005, said the scientists from NOAA.
"The decade that just ended is clearly the warmest decade on record," said Gavin Schmidt, GISS director at NASA. "Every decade since the 1960s clearly has been warmer than the one before."
Researchers analyzed data gathered from 20,000 weather stations, recording land, sea surface and measurements from research stations and climate models.
They concluded that the massive release of heat-trapping greenhouse gases is responsible for the global temperature rise.
"On the current path of carbon dioxide emissions, we are heading towards a temperature increase of three to five degrees Celsius by the end of the century," said Petteri Taalas, WMO's Secretary-General.
Such an increase in the global temperatures would increase the frequency of extreme weather events, including wildfires, rising sea levels and flooding in coastal areas, researchers warned.
Countries pledged to limit the global temperature rise at 1.5 degrees Celsius during the Paris Climate Change Agreement. But at the current rate, limiting the global warming appears to be a tough task.
Manuel Pulgar-Vidal, leader of WWF's global climate and energy practice, pointed out that to stay on track to a 1.5 degrees Celsius, we must end new coal and peak carbon emissions by 2020, cut global emissions in half by 2030, and achieve carbon neutrality by 2050.
"Countries must update their national climate plans this year before COP26, especially those with high emissions, and submit ambitious national climate pledges aligned with science."