The latest: COVID-19 outbreak worldwide (Updated September 11)
People's Daily app
1599827232000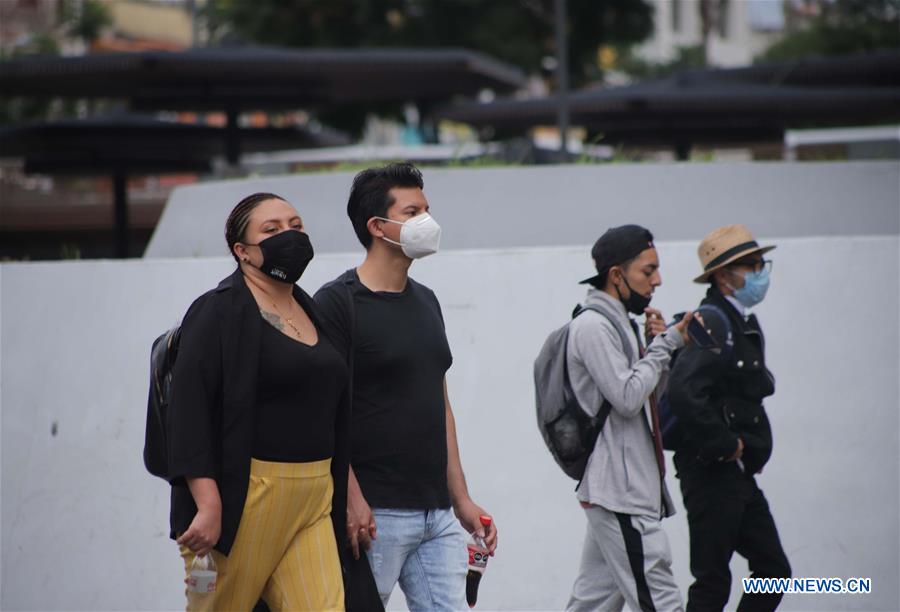 People are seen wearing masks in Mexico City, Mexico, on Sept. 9, 2020. (File photo: Xinhua)

The total number of deaths from the COVID-19 pandemic worldwide has increased to 910,140 with the global confirmed cases reaching 28,202,363 as of 8 pm BJT on Friday, according to a tally by Johns Hopkins University (JHU).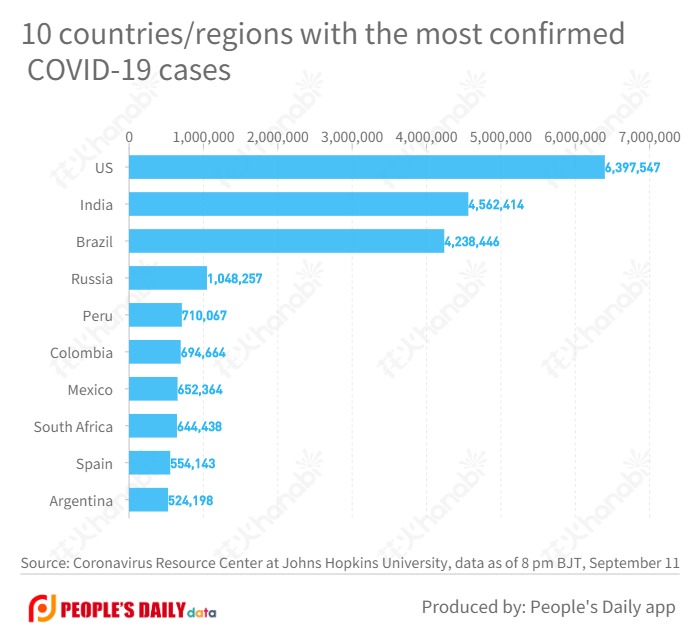 Current situation (data as of 8 pm BJT, September 11):
A new study has shown that the number of confirmed COVID-19 cases in the United States has been greatly undercounted due to a lack of testing, local media reported Thursday.
India's COVID-19 tally surpassed 4.5 million, reaching 4,562,414, and deaths reached 76,271 on Friday, according to the latest data released by the federal health ministry.
Russia registered 5,504 new COVID-19 cases in the past 24 hours, taking its nationwide total to 1,051,874, the country's COVID-19 response center said in a statement Friday.
A total of 397,801 positive cases of COVID-19 among the Iranians were reported on Friday, including 2,313 new patients overnight, according to Iran's health ministry.
Germany's COVID-19 cases rose by 1,484 to 256,850 over the past 24 hours, the Robert Koch Institute (RKI) for infectious diseases said on Friday.
Pakistan recorded 548 new COVID-19 cases in the past 24 hours, taking the overall count to 300,371, according to the data updated by the country's health ministry on Friday morning.
China's Hong Kong reported 12 new cases of COVID-19 on Friday, with two identified under a mass testing program, taking the total tally to 4,925.