Japan's Suga elected as country's first new PM in 8 years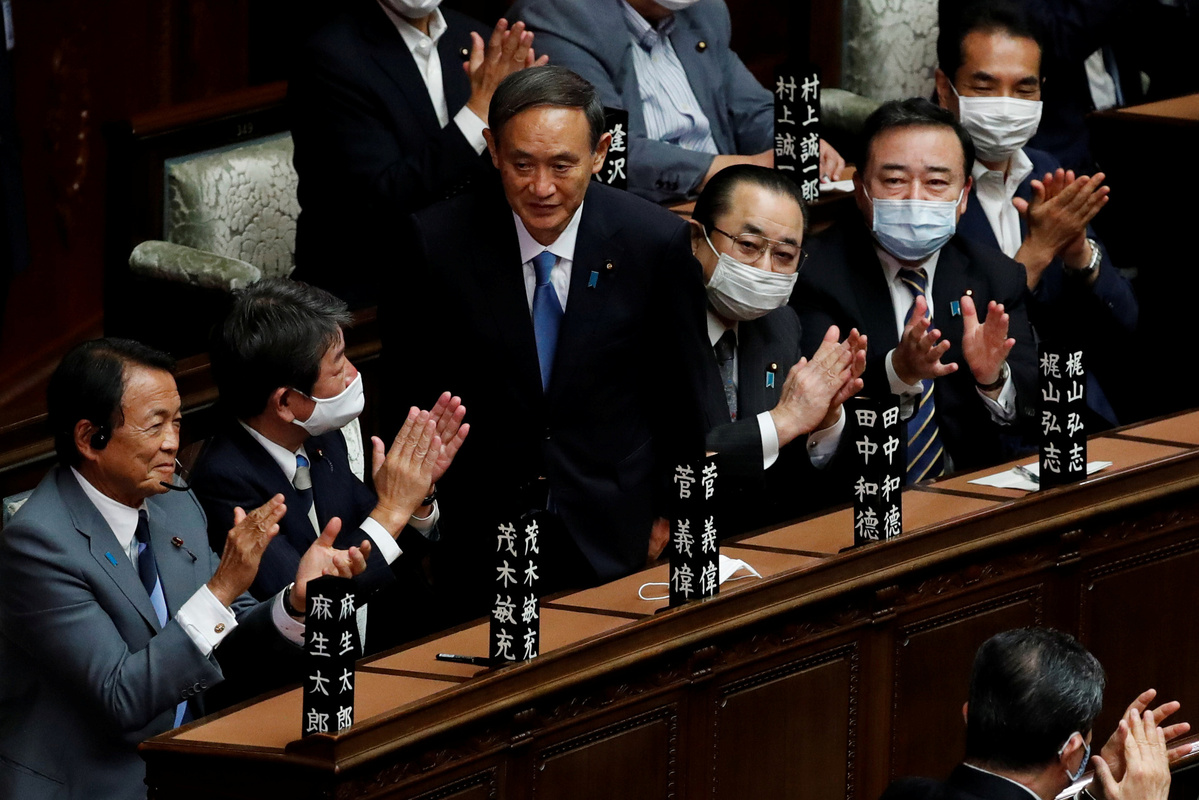 Japan's newly-elected Prime Minister Yoshihide Suga stands as he was chosen as new prime minister at the Lower House of Parliament in Tokyo, Japan, Sept 16, 2020. [Photo/Agencies]
TOKYO - Yoshihide Suga, the new leader of Japan's ruling Liberal Democratic Party, was formally elected as Japan's new prime minister to succeed Shinzo Abe in an extraordinary parliamentary session on Wednesday afternoon.
Suga was elected by both chambers of parliament, winning 314 votes in the 465-member lower house and 142 votes in the 245-member upper house.
The new prime minister is expected to form a cabinet filled with ministers who served under Abe.
Suga has vowed to push forward with Abe's policies such as "Abenomics," a mix of measures including monetary easing and fiscal stimulus aimed at easing deflation and stimulating growth in the Japanese economy.