Spain registers further falls in new COVID-19 deaths, cases
MADRID, April 30 (Xinhua) -- The Spanish Ministry of Health, Consumer Affairs and Social Services on Thursday confirmed further falls in the numbers of new deaths and cases of COVID-19 in the country.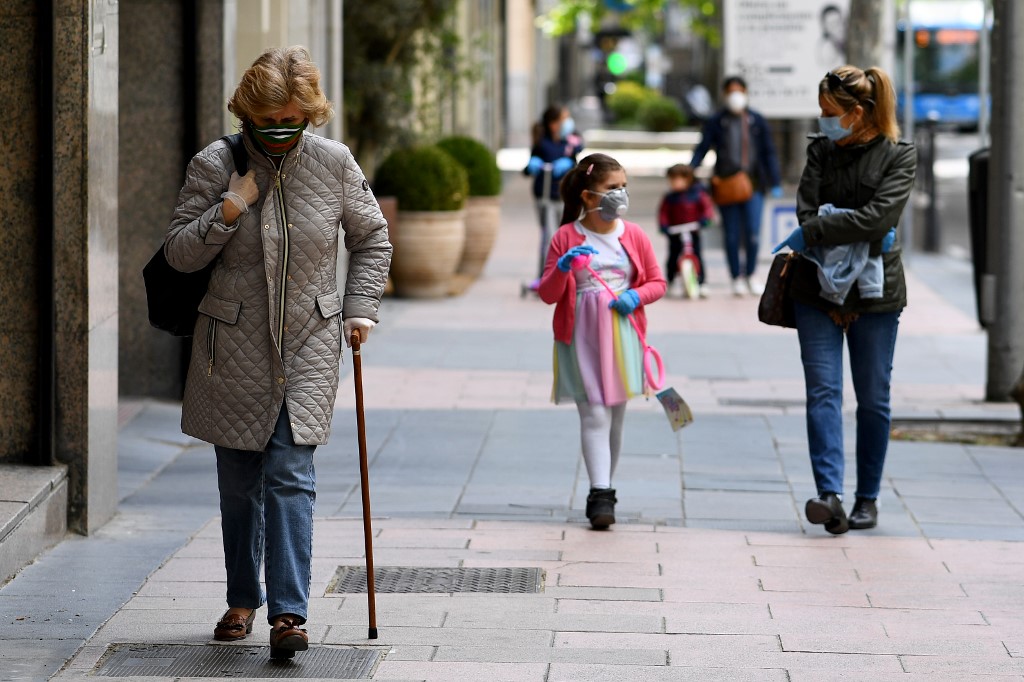 People wearing face masks walk in Madrid on April 30, 2020 during a national lockdown to prevent the spread of the COVID-19 disease. (Photo: AFP)
The ministry said a total of 24,543 people have died from COVID-19 in Spain so far, with 268 losing their lives in the 24-hour period until 09:00 p.m. local time (1900 GMT) on Wednesday.
That is 57 fewer than the 325 deaths reported the previous day, and 172 fewer than the 440 confirmed a week ago.
There was also a significant fall in new cases detected by PCR tests -- which discover if the coronavirus is active in the body -- with 1,309 newly confirmed cases, taking the country's total to 213,435.
That is 835 fewer new cases than were reported on Wednesday, with most of those in the regions of Madrid and Catalonia -- 406 in Madrid and 262 in Catalonia -- while Spain's remaining 15 Autonomous Communities saw 641 new cases between them.
Up to 57 new patients in the country are receiving treatment in intensive care wards, with 22 of those in Madrid, 16 in Catalonia and 19 in other areas.
A further 3,103 patients have recovered in the 24-hour period, taking the total number of recoveries to 112,050.