Number of foreign travelers to Japan decreases in November amid row with S. Korea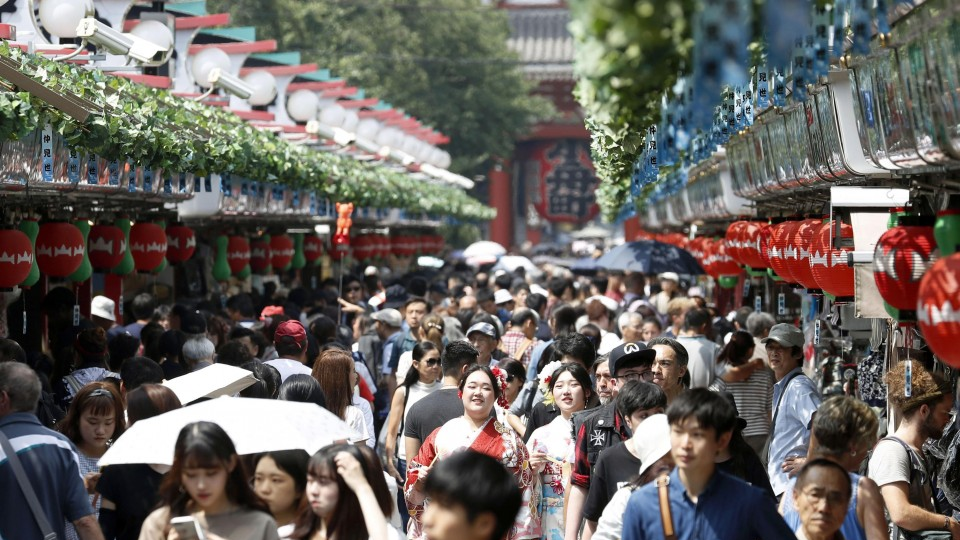 File photo
TOKYO, Dec. 18 (Xinhua) -- The number of foreign visitors to Japan decreased 0.4 percent in November compared to a year earlier to 2,441,300, falling for the second consecutive month, government statistics revealed Wednesday.
The Japanese government attributed the continuing decline to the sharp fall in tourists from South Korea due to deteriorating bilateral ties.
As the government has set a target of 40 million inbound visitors to Japan next year, an average growth of 13 percent in the visitor numbers in both 2019 and 2020 are necessary to achieve the goal.
If the declining trend continues, the number is likely to total around 32 million this year, making achievement of the government's goal difficult, according to government data.
"A number of measures are necessary in order to meet the target of 40 million visitors," Japan Tourism Agency Commissioner Hiroshi Tabata said at a press conference.
"We'll develop programs to create demand and attract more visitors," he said.
The number of South Korean visitors plunged 65.1 percent to 205,000 in November, following a 65.5 percent decline in October and a 58.1 percent drop in September.
Bilateral relations have soured since the dispute last year over wartime labor during Japan's colonial rule of the Korean Peninsula between 1910 and 1945, and have continued to deteriorate in recent months with an escalating trade spat.