The latest: COVID-19 outbreak worldwide (Updated October 24)
People's Daily app
1603502381000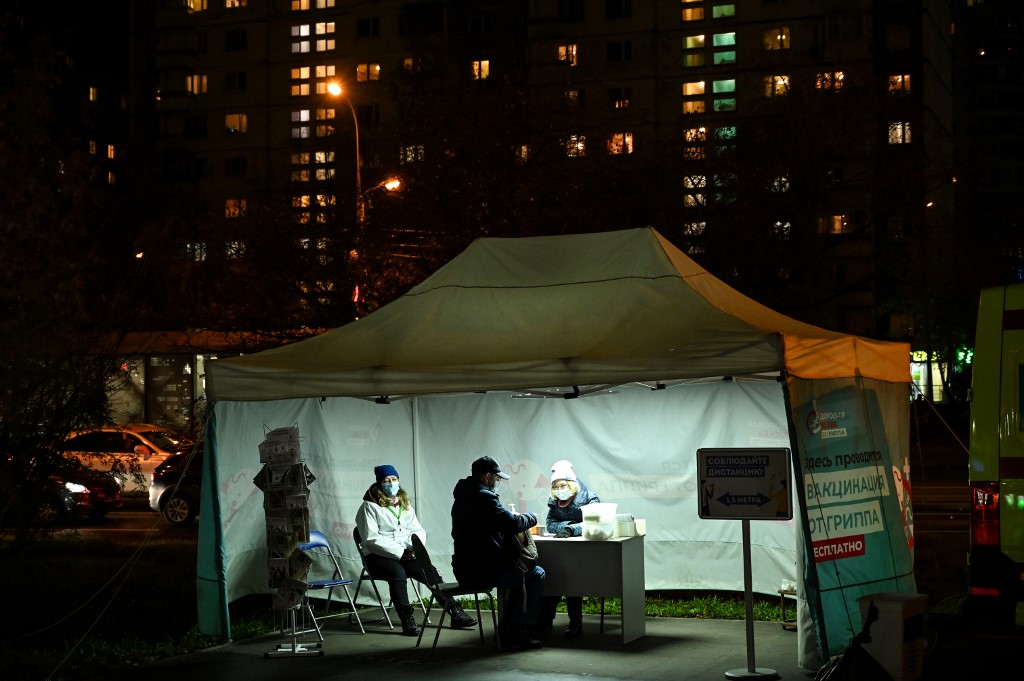 The total number of deaths from the COVID-19 pandemic worldwide has increased to 1,141,775 with the global confirmed cases reaching 42,075,568 as of 9 am BJT on Saturday according to a tally by Johns Hopkins University.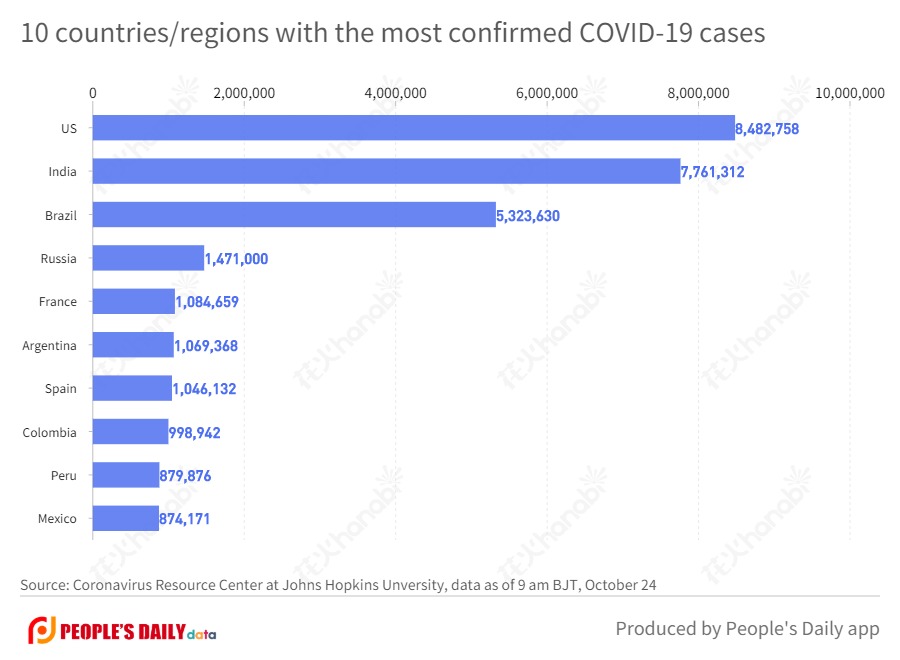 Current status (data as of 9 am BJT, October 24):
Multinational pharmaceutical company AstraZeneca said on Friday it will resume the trial of its experimental COVID-19 vaccine in the United States, which has been paused since September.
Russia registered 17,340 COVID-19 cases over the past 24 hours, a new daily record as the pandemic resurges, the country's COVID-19 response center said Friday.
The World Health Organization (WHO) chief said on Friday that the world is at "a critical juncture" in the COVID-19 pandemic and called for "immediate action." Tedros Adhanom Ghebreyesus told a press conference that the next few months are going to be very "tough" and some countries are on "a dangerous track."
With 42,032 new infections confirmed in the last 24 hours, France now counts an accumulative total of 1,041,075 COVID-19 cases, passing the grim one-million mark, showed data released on Friday by the country's Public Health Agency.
The Czech Republic's prime minister called on his health minister to resign or be fired after he broke strict government restrictions to slow a record surge of coronavirus infections and visited a Prague restaurant.