Indonesian Defense Ministry deploys warship, mine sweeper to search for missing submarine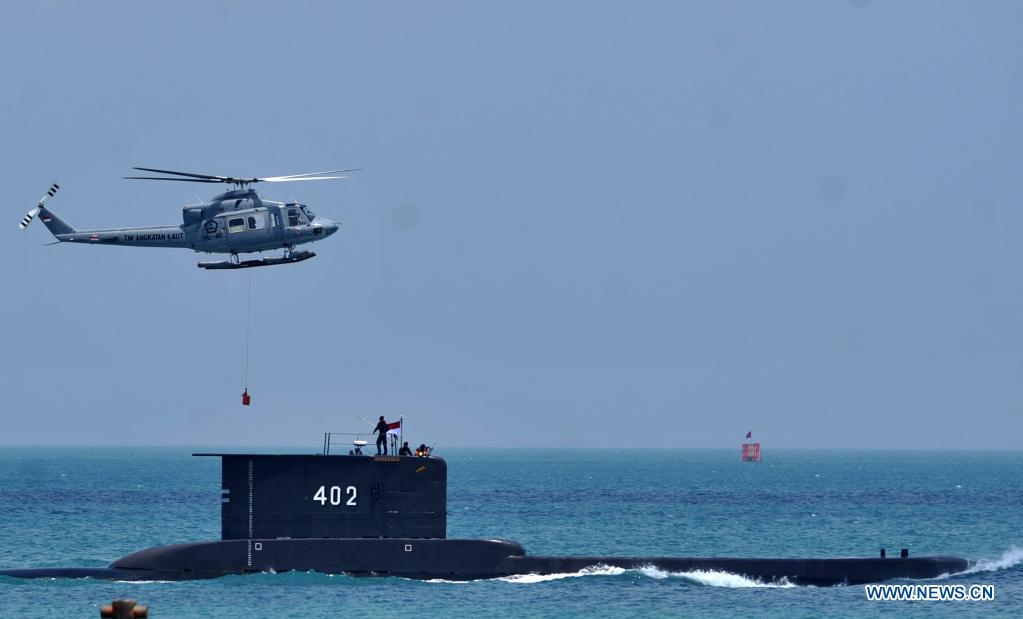 JAKARTA, April 21 (Xinhua) -- Indonesia's Defense Ministry has deployed warship Rigel and mine-sweeper Rengat to search for the Nanggala-402 submarine which lost contact with the navy during a strategic weapons firing exercise in Bali Strait waters in the early hours of Wednesday, according to an official source.
"The Indonesian Navy has also sent distress to the International Submarine Escape and Rescue Liaison officer," said the Ministry's Public Relations Bureau in a press release.
So far, Singapore, Australian and Indian navies said they were ready to help, the bureau added.
The German-made KRI Nanggala-402 submarine was reportedly conducting a torpedo drill in waters north of the resort island of Bali when losing contact early Wednesday.
It lost contact after requesting diving permission to fire the Surface and Underwater Target (SUT) Torpedo at 03:00 a.m. local time.
At the depth of about 700 meters, the submarine is feared to have sunk at about 60 miles off the northern coast of Bali Island, according to local media.
"Right after being given permission to dive, after being given the clearance, (the submarine) lost contact," Indonesian military chief Hadi Tjahjanto was quoted by Indonesia's daily newspaper Kompas as saying.
The ship contains 53 people, namely 49 crews, one commander, and three arsenal personnel.
At 07:00 a.m. local time, a helicopter involved in the search found an oil spill around the Nanggala-402 diving spot.