Czech health minister angers China with virus 'almost certain' from Chinese lab allegation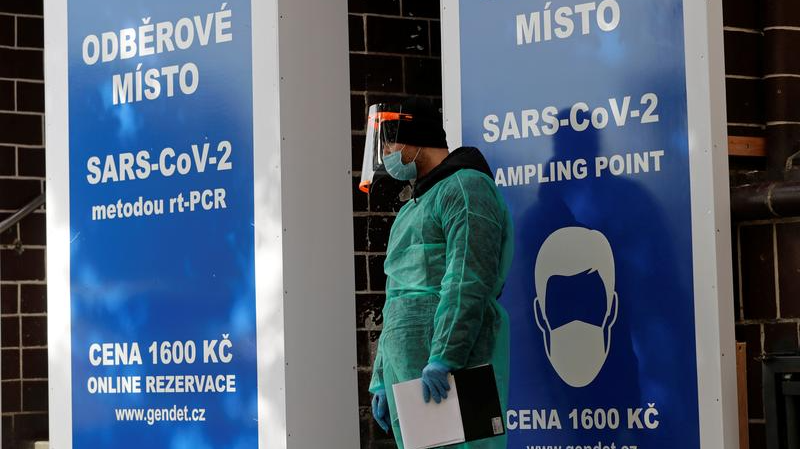 Czech health minister told the parliament on Thursday that he's "almost certain" that the coronavirus "escaped" from a Chinese laboratory, triggering anger from the Chinese side.
Health Minister Roman Prymula, who has come under fire after he was photographed leaving a restaurant in Prague Wednesday, which should have been closed under the country's new COVID-19 rules, told lawmakers that the coronavirus is very complicated and it's "almost certain" that it leaked from a Chinese laboratory on an experimental animal.
As an epidemiologist, Prymula should know the trace of the virus origin is a complicated science issue and he made such assertion without any concrete proof, which is not meticulous and irresponsible, the Chinese Embassy in the Czech Republic said in statement on Friday.
We strongly oppose such accusation, the statement said.
China has been engaged in a close communication with the World Health Organization and epidemiologists from different countries, regarding tracing the origin of the coronavirus, and the fact that the virus was firstly reported in China doesn't mean it originated from China, it noted.
There's no evidence suggesting that the virus is from Chinese labs, it added.
China has repeatedly denied accusations that the coronavirus is from China and that it had hidden the virus outbreak, and called for global efforts to reject stigmatization and fight the virus.
The Wuhan Institute of Virology has come under pressure after speculation that the new type of coronavirus leaked from there.
In May, CGTN spoke to three top epidemiologists from the institute to get their take on these rumors, how they view the outbreak and progress on cooperating with their international counterparts.
They rejected the speculation of virus leakage, saying that it's pure fabrication.
They said their lab didn't encounter, research or keep this virus until December 30, 2019 when a clinical sample were sent there for further research. They only found the novel coronavirus, which is now called SARS-CoV-2, after that check.