Vietnam reports bird flu outbreaks in 11 localities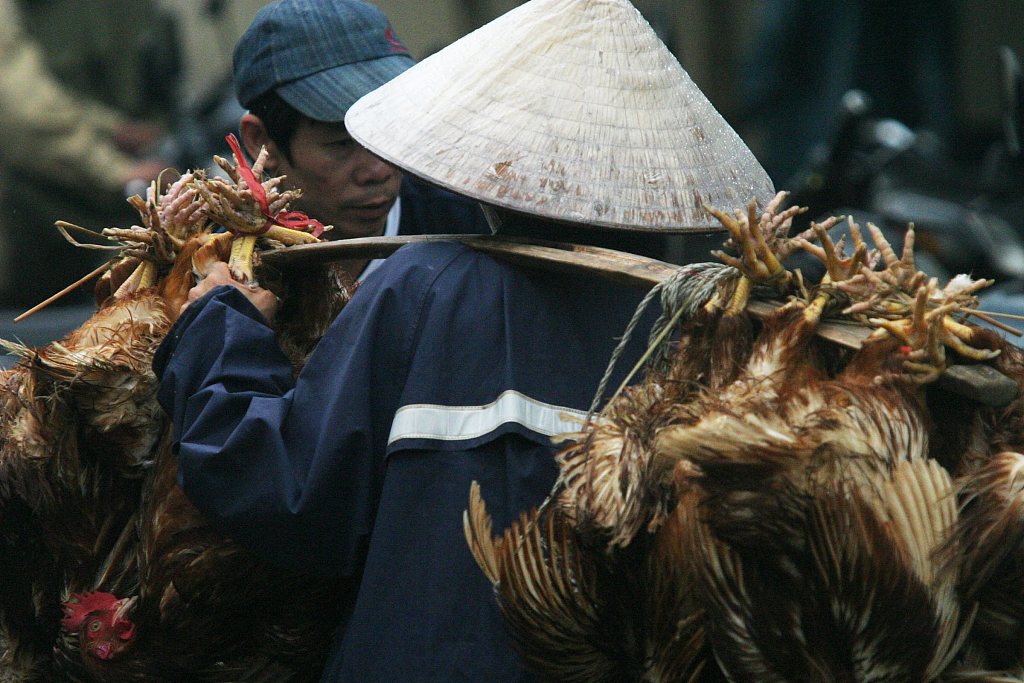 (File photo: VCG)
HANOI, July 26 (Xinhua) -- The outbreaks of A/H5N1 and A/H5N6 bird flu, which are transmittable to humans, have been reported in 13 communes of 11 Vietnamese localities from the start of 2019, Vietnam News Agency reported on Friday.
More than 23,000 fowl have been culled so far this year, the agency reported quoting the Vietnamese Ministry of Agriculture and Rural Development.
The bird flu is forecast to widely spread in the remaining months of this year due to changing weather and surging poultry transportation in time ahead of the lunar new year holiday.
Cities and provinces across Vietnam have been instructed to devise plans and mobilize forces to prevent the disease, spray chemicals in high-risk areas and keep a close watch on the growth of their poultry populations.
Vietnam first detected bird flu virus strain of A/H5N1 in December 2003 on both humans and poultry. Several new strains of the virus, such as A/H7N9, A/H5N2 and A/H5N8, could enter the country through transportation, business and consumption of smuggled poultry products of unclear origins, the agency reported.
More than 45 million poultry in Vietnam were culled between 2003 and 2006. Since then, hundreds of thousands of fowls have been killed each year.
In the 2004-2014 period, 127 people in Vietnam were infected with H5N1, including 64 fatalities, according to the ministry. The country has detected no new human cases of H5N1 infection since 2014.
Early this year, Vietnamese Prime Minister Nguyen Xuan Phuc unveiled a national plan on bird flu prevention and control for the 2019-2025 period. The plan seeks to prevent and control bird flu outbreaks and help form disease-free poultry farming zones and chains.
Authorized forces are requested to control outbreaks through early detection and a swift dealing with infected hotbeds to prevent them from spreading.
The plan also tasks them with preventing new and dangerous flu strains from entering or spreading in Vietnam, while vaccinating at least 80 percent of poultry, the agency reported.