Capitol unrest shatters US democracy charade
People's Daily app
1610003609000
When people think about the 2020 US presidential election, this image will be a living memory---riots stormed the US capitol building on January 6, senators and members of the House were locked inside their respective chambers, the capitol police used tear gas and even guns to disperse protesters from the Capitol building. Senator Mitch McConnell, Republican of Kentucky and the majority leader, warned of a "death spiral" for democracy. Former President George W. Bush said in a statement that "this is how election results are disputed in a banana republic — not our democratic republic."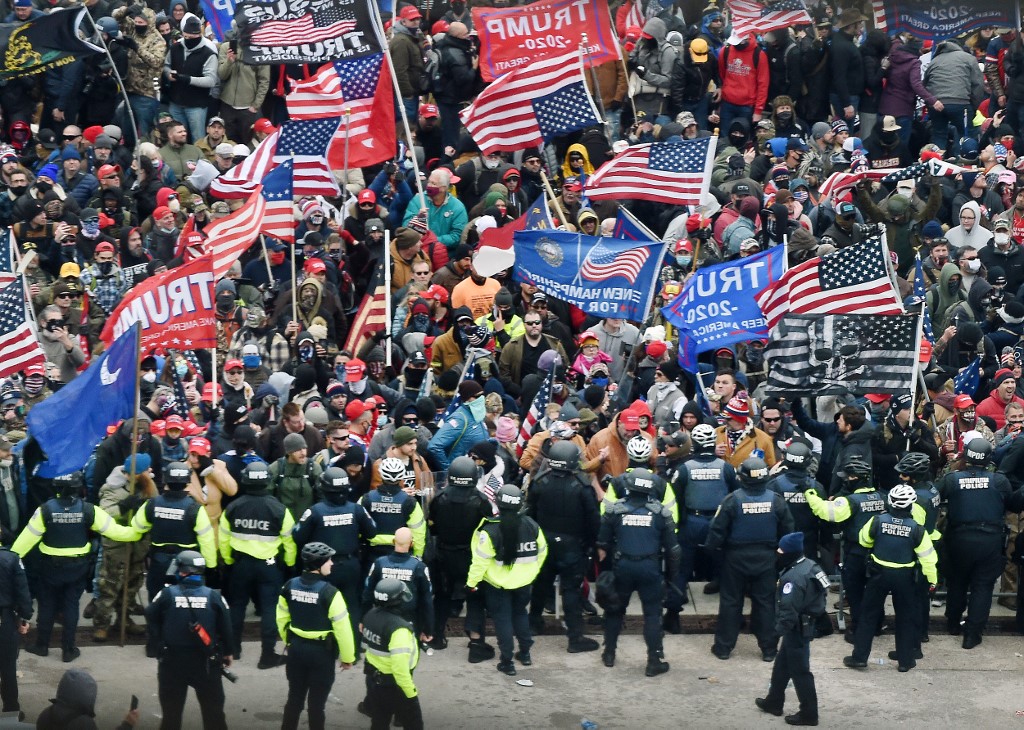 The chaos began around 2:15 pm, as the House and Senate debated a move by a faction of Republicans to overturn the election results, security rushed Vice President Mike Pence out of the Senate chamber and the Capitol building was placed on lockdown. Images posted on social media showed at least one person took to the rostrum of the House chamber to declare his support for outgoing President Donald Trump.

With rioters roaming freely in the Capitol, police closed the doors to the House and Senate chambers, using furniture to barricade the doors in the House. Several police officers drew their weapons, instructing lawmakers to put on gas masks and stay on the floor until they could be safely evacuated.
The unrest prompted Mayor Muriel Bowser of Washington, D.C. to declare a citywide curfew from 6 pm Wednesday to 6 am Thursday. It took hours for police to secure and clear the Capitol building. Pence presided over the US Senate as it reconvened around 8 pm to restart the electoral vote debate and count. The House reconvened about an hour later.
According to D.C. police, a woman who was shot by Capitol police during the unrest died, and three more people at the protests died due to medical emergencies.
US politicians have always felt proud of their democracy, but this time the clash happened on Capitol Hill, the heart of US politics, and shattered many Americans' self-confidence in their country.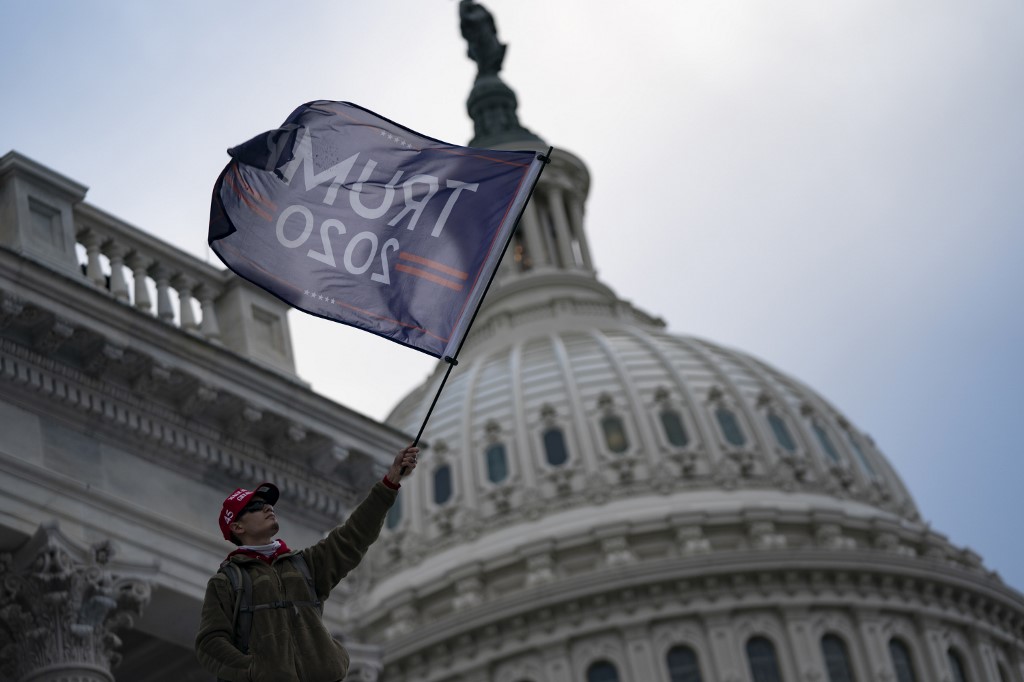 In his own remarks Wednesday afternoon, President-elect Joe Biden called on Trump to tell the rioters to stand down. "This is not dissent. This is disorder. It's chaos. Borders on sedition and it must end now." McConnell called the rioting a "failed insurrection." Senate Minority Leader Chuck Schumer said that Wednesday would join "that very short list of dates in American history that will live, forever, in infamy."
The Senate voted down an attempt to overturn the will of Arizona's voters on Wednesday night. The 93-to-6 vote came after at least four Republican lawmakers said they had changed their minds and would vote to uphold the Electoral College results after having previously said that they would object to them.
The Wall Street Journal said the remarkable scenes of political violence that broke out amid what was to be a peaceful confirmation of the transfer of power are testing America's democratic institutions, and it's far from clear how they will respond. The effects will ripple out for years to come, and the full consequences will be left for historians to sort out.
The New York Times comments that Jan. 6, 2021 will go down as a dark day. The danger is real, but the answer is not foreordained. Republican politicians have the power, and the responsibility, to chart a different course by ending their rhetorical assaults on American democracy and rising in defense of the nation they swore oaths to serve.