More than 40,000 COVID-19 cases comfirmed in Africa
People's Daily app
1588416815000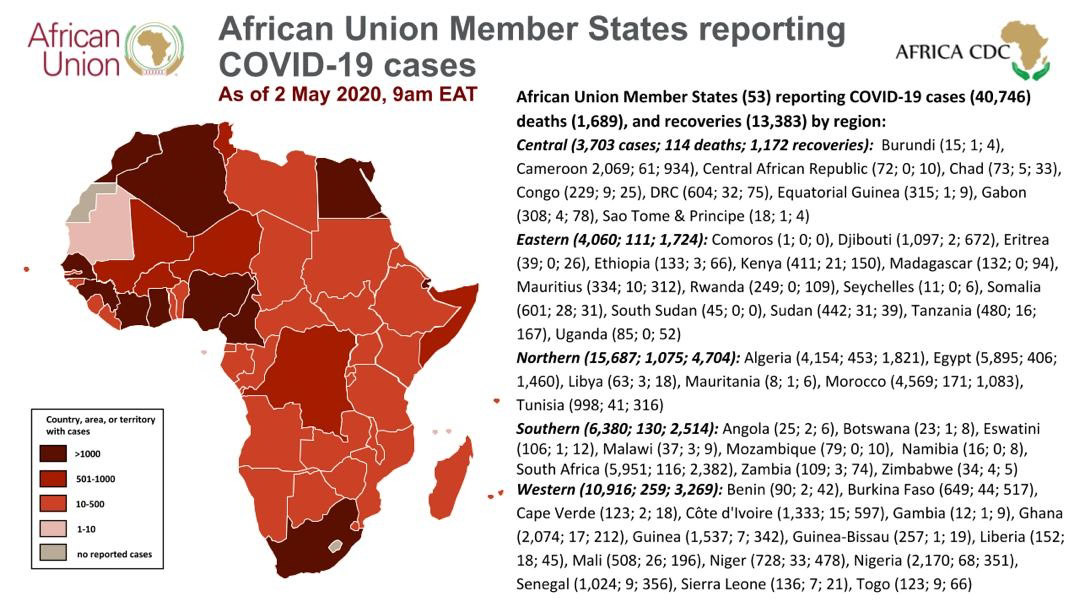 Photo: Africa CDC
Johannesburg (People's Daily) - 53 countries in Africa have reported 40,746 COVID-19 cases in total as of Saturday morning.
There have been 1,689 deaths so far, while 13,383 have recovered, according to a report from the Africa Centres of Disease Control and Prevention (CDC).
African countries that have reported more than 1,000 confirmed cases include South Africa (5,951), Egypt (5,895), Morocco (4,569), Algeria (4,154), Nigeria(2,170), Ghana (2,074), Cameroon (2,069), Guinea(1,537), Côte d'Ivoire (1,333), Djibouti (1,097) and Senegal (1,024).
Comoros has confirmed its first COVID-19 cases on Thursday, becoming the 53rd African nation to report COVID-19 cases. Lesotho is now the only African country that has no confirmed cases of COVID-19.