EgyptAir temporarily suspends service to Baghdad over security concerns
CAIRO, Jan. 7 (Xinhua) -- EgyptAir, the flag carrier of Egypt, announced on Tuesday it will suspend its flights to the Iraqi's capital for days amid security concerns, Egypt's Ministry of Civil Aviation said in a statement.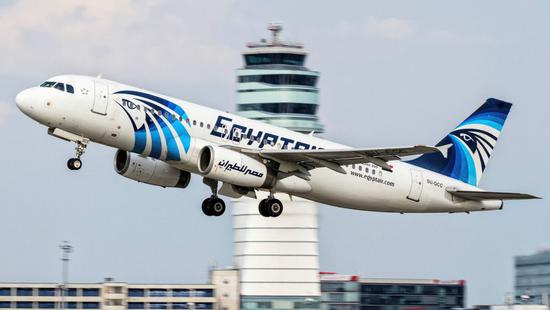 File photo by agencies
"Due to the current conditions and the instable security situation in Baghdad, EgyptAir decided to suspend its all flights to the city," the statement said.
"The decision will be enforced starting from Jan. 8 to Jan. 10 to maintain the safety of the passengers and the airplanes until the security conditions in the city will be improved," it said.
The ministry follows closely in coordination with the concerned bodies for evaluating the conditions in Iraq before making decision of resuming the flights, it added.
It called on the clients to adjust their reservations.
On Friday, the United States killed Iran's senior general Qassem Soleimani, commander of the Quds Force of Iran's Islamic Revolution Guards Corps, in an airstrike near Baghdad International Airport, escalating political tensions in the region.