Chileans vote in plebiscite to keep or rewrite Constitution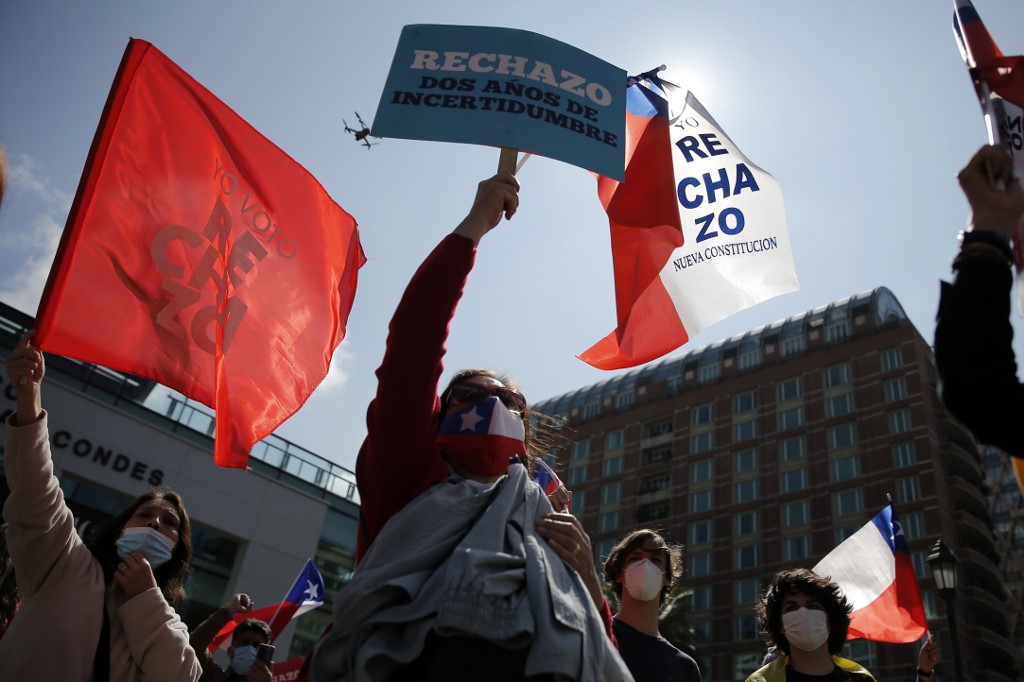 SANTIAGO, Oct. 25 (Xinhua) -- Chileans turned out in large numbers on Sunday to vote in a plebiscite on whether or not to rewrite the Constitution to promote greater equality and social justice.
President Sebastian Pinera urged people to participate in the poll after casting his vote early in the day.
"I am asking you to come and vote because your voice, your opinion, is important to us," Pinera told media at a polling station, adding "vote so that all voices are heard. That is the way we strengthen our democracy ... and together build a better Chile for everyone."
Following waves of protests against inequality and poor public services, such as healthcare, education and housing, a plebiscite was initially scheduled for April 26, but postponed due to the novel coronavirus (COVID-19) pandemic.
Deputy Minister of Public Health Paula Daza told local press that those who have tested positive for the disease and their close contacts were barred from voting to prevent the spread of COVID-19.
Voters were also required to wear a face mask, abide by social distancing rules at polling centers and bring their own pencil to mark the ballot.
Protests were sparked on Oct. 18, 2019 following an increase in fares for the capital Santiago's mass transit system, and soon turned into a rejection of the neoliberal economic model enshrined in the 1980 Constitution adopted during the regime of Augusto Pinochet.