Brazil reports 15,927 cases, 800 deaths from COVID-19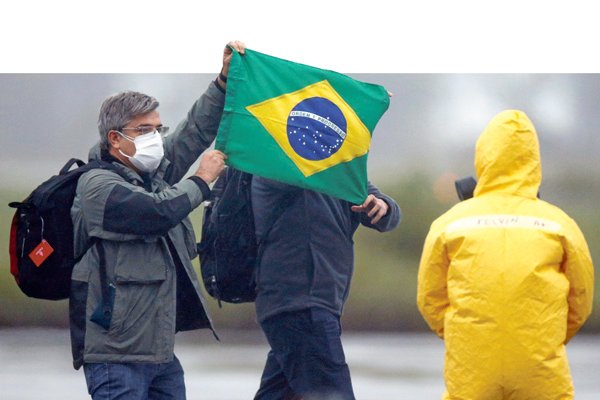 File photo

BRASILIA, April 8 (Xinhua) -- The Brazilian Ministry of Health said Wednesday that a total of 15,927 COVID-19 cases have been reported in the country with 800 deaths and the mortality stood at 5 percent.
The infections are concentrated in Sao Paulo with 6,708 cases and Rio de Janeiro with 1,938 cases, followed by Ceara, Amazonas, Minas Gerais, Rio Grande do Sul, Parana, and the Federal District.
Health Minister Luiz Henrique Mandetta said at a press conference that a task force made up of several Brazilian companies has been established to accelerate the production of respirators, with the delivery of 6,500 pieces of equipment expected in 90 days.
Mandetta expressed special concern for the area of Manaus in Amazonas state, which has a population made up in large part of low-income indigenous communities, and where there is an accelerated growth in the number of cases.
The government has adopted social isolation measures to help delay the spread of COVID-19 and started to use the public health network to better prepare for the peak of the epidemic, which is expected in the coming weeks.