COVID-19 curve flattening 'faster than had dared hoped': Aussie health minister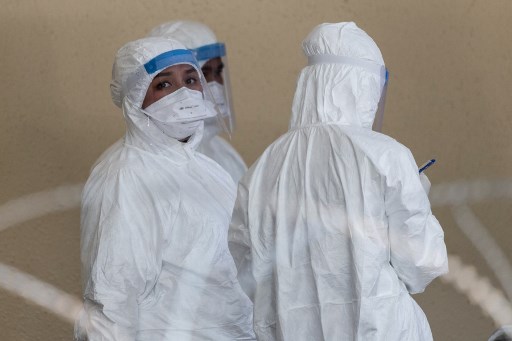 File photo: AFP
CANBERRA, April 14 (Xinhua) -- The number of COVID-19 cases in Australia has increased by fewer than 50 for the second straight day.
There have been 6,366 confirmed cases of the virus in Australia as of Tuesday morning, according to the Department of Health.
It is an increase of 44 cases from 6,322 on Monday morning and follows an increase of 33 between Sunday and Monday. The death toll remains 61.

It marks the third consecutive day that the number of cases has increased by less than 1 percent.
Australian health minister Greg Hunt on Tuesday said that the "curve is really flattening" but urged Australians not to become complacent in their efforts to prevent the spread of the virus.
"We need to stay the course. And we need to do this for a very real reason, that it saves lives and protects lives... The curve really is flattening, but it hasn't stopped," he told Australian Broadcasting Corporation (ABC) television.
"And so, we need to continue doing what we're doing, because these outbreaks could take lives, they could overwhelm the health system if they were left unchecked."
"We've got a long way to go. But we are making progress on a scale far faster than any of us had dared hoped only a month ago," he added.
Health authorities in South Australia (SA) on Tuesday announced that one of the new cases was an intensive care unit (ICU) nurse aged in her 20s.

The nurse, who was working with COVID-19 patients at the Royal Adelaide Hospital, developed mild symptoms on April 10 and tested positive for the virus on Monday.
Twenty-three close contacts, 22 of whom are staff at the hospital, have been told to self-isolate but authorities said it will not impact care at the hospital.