NATO includes space as new operational domain ahead of leaders' summit
Foreign ministers of the North Atlantic Treaty Organization (NATO) agreed to include space as its new operational domain alongside air, land, sea and cyber, NATO Secretary General Jens Stoltenberg said Wednesday, as members believe space "can be used aggressively".
NATO, led by the United States, has been paving its way for Wednesday's decision.
In February, U.S. President Donald Trump signed Space Policy Directive-4, directing the Pentagon to draft legislation on creating a U.S. Space Force.
In August, he unveiled the new Space Command and called space "the next war-fighting domain".
Russia has repeatedly warned the risks of a space arms race. Russian President Vladimir Putin has warned that a new arms race might be developing between Russia and the United States – one that could spread into outer space.
The ministerial meeting was also shadowed by divergences on NATO's future development among its key members.
French President Emmanuel Macron said that NATO was experiencing a "brain death" in an interview with the Economist published earlier this month. Macron said that he wanted a European defense network that would allow Europe to respond to threats without relying on the U.S. or NATO.
But this angered some eastern European countries who feel that they need NATO to protect them.
Prior to Wednesday's meeting, German Foreign Minister Heiko Maas called NATO "Europe's life insurance," urging NATO members to strengthen its political arm.
French Foreign Minister Jean-Yves Le Drian said that a "small group of eminent persons" should evaluate "the vision the alliance has of its values and aims".
As well as tackling the longer term issues, the foreign ministers were aiming to prepare the agenda for next month's NATO leaders' summit in London slated for December 3-4.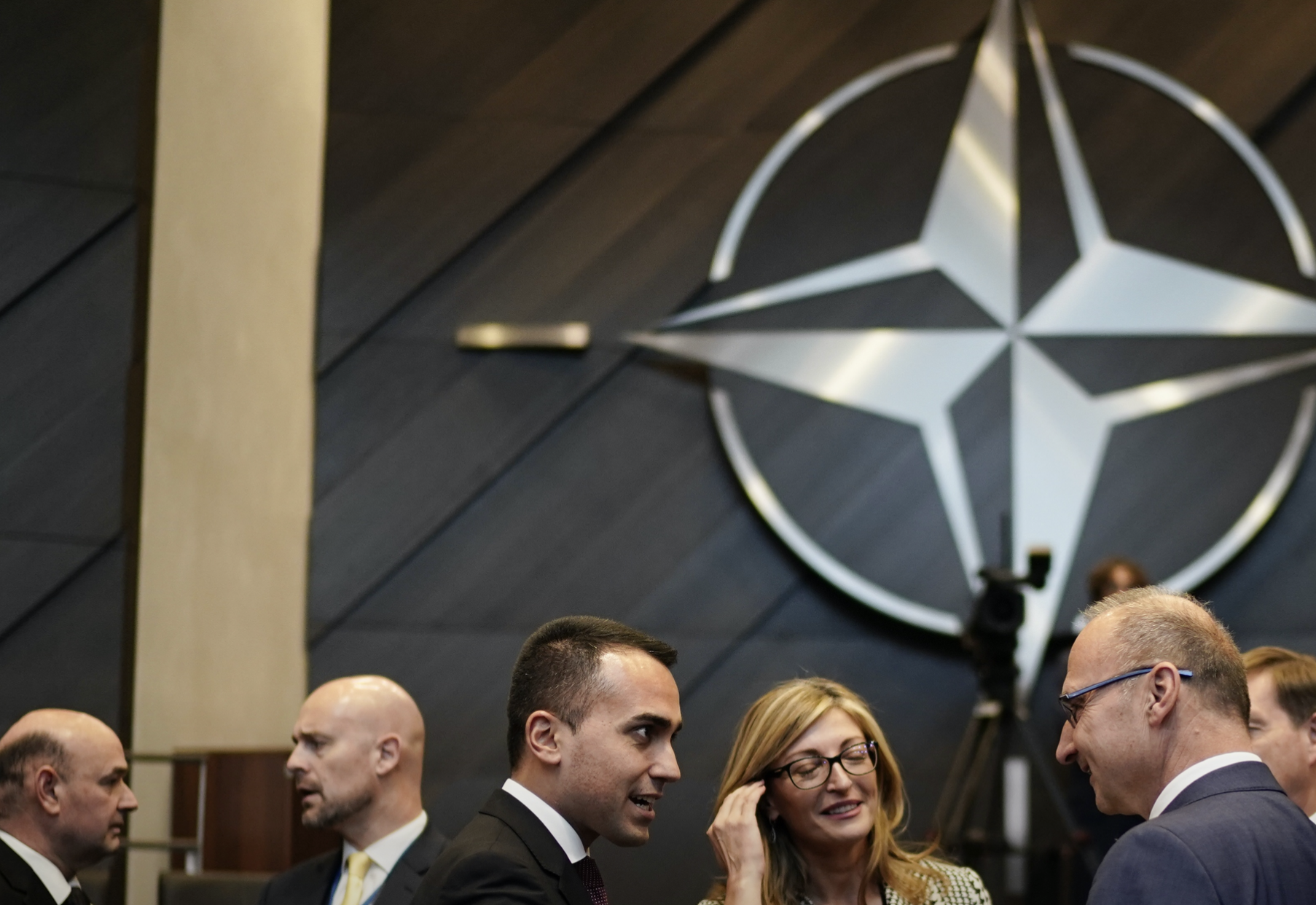 (Photo: VCG)