UK government insists no extension of links to EU beyond year end
People's Daily
1591744300000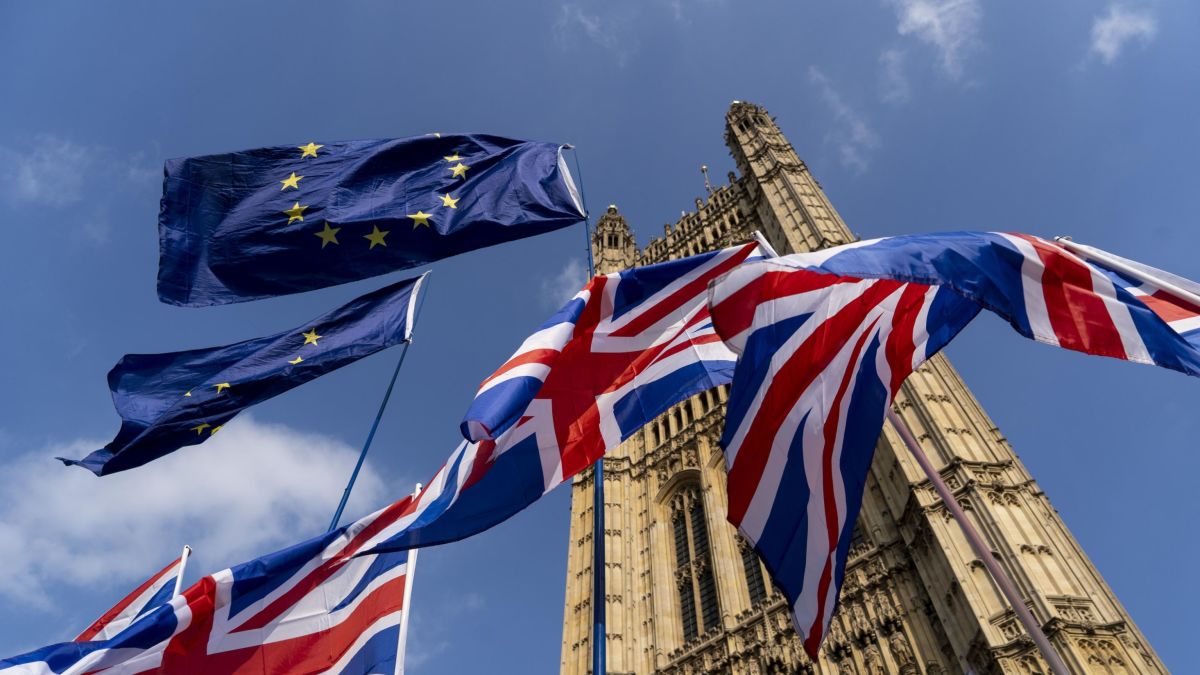 File photo
LONDON, June 9 (Xinhua) -- Britain will not extend its transitional links to the European Union (EU) beyond Dec. 31, a government minister said Tuesday following the stalled talks between London and Brussels last week.
Penny Mordaunt, the British government's postmaster general told the House of Commons (lower house of parliament) that to agree to an extension would just extend the negotiating period with the EU and prolong uncertainty.
Mordaunt, updating lawmakers on the fourth round of talks between the British government and the EU, said there had been no progress on principle issues during last week's talks.
"There are some very tough areas, one of them on fishing. We are asking for our (fishing) rights to be upheld and we are not wavering from that," she said.
Britain ended its membership of the bloc on Jan. 31 but is still following EU rules during a transition period until Dec. 31 to enable a permanent future trade deal to be reached. During this period, Britain would have to pay into EU funds but have no say in laws imposed by Brussels.
Mordaunt resisted a number of calls from opposition MPs to extend the transition period by up to a year.
She said the government wanted to agree on a deal as early as possible to enable businesses to make preparations.
"We need to conclude the negotiations and get a good outcome to give our citizens and businesses to prepare for new border arrangements. The people of Britain do not want to go back to uncertainty, they want clarity," she said, adding that a good deal is in the interests of both sides.
A report published Tuesday by think tank UK in a Changing Europe warned of the implications of going into 2021 without a Brexit deal on trade and future relationship issues, The Guardian newspaper reported.
Jonathan Portes, one of the authors, said:"COVID-19 pandemic and Brexit are major shocks for the UK economy. The interaction of the two is complex and unpredictable, with the potential to amplify some impacts while moderating others."
"On balance, the pandemic probably does make the economic risks of exiting transition on January 2021 without a trade deal larger, but considerable uncertainties remain," Portes said.