Beijing Great Wall to limit daily visitor number to 65,000
BEIJING, May 29 (Xinhua) -- The famous Badaling section of the Great Wall in Beijing will limit visitors to 65,000 a day from June 1, the Beijing Youth Daily reported Wednesday.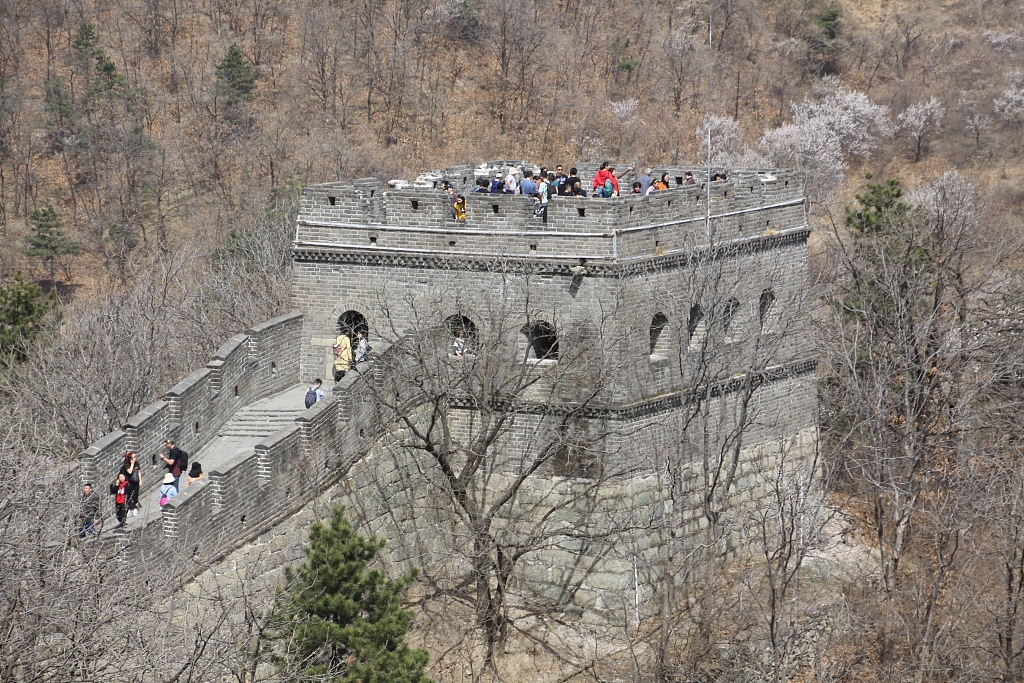 (Photo: VCG)
The Badaling Great Wall is located in Yanqing County, 60 km northwest of downtown Beijing. It is the earliest open section and the most popular tourist destination on the wall. Many foreign heads of state and government have visited it since the 1950s.
Apart from the limit, it will also impose a real-name registration system for ticket purchases starting next month, encouraging advance online booking.
Tourists can book tickets seven days in advance through its website www.badaling.cn and its WeChat account.
The Badaling Great Wall received more than 9.9 million visitors last year, and the number of tourists has been extremely uneven in the off-season and peak season.
Tourist's enthusiasm has caused great pressure for the safety of the relics and tourists, therefore, advance booking and visitor limits are necessary, according to the newspaper, citing a Badaling staff member.
The Badaling Great Wall is not the first tourist attraction in Beijing to implement a visitor limit. Since 2015, the Palace Museum, or the Forbidden City, has limited its visitors to 80,000 a day. From April this year, the National Museum of China has set the daily limit at 30,000 visitors.
Meanwhile, the Badaling Great Wall has set up a three-tier warning system for visitors. The yellow warning will be issued when the number of visitors reaches 39,000, orange warning for 52,000 and red warning for 65,000.