Hainan sees more inbound tourists after easing visa-free access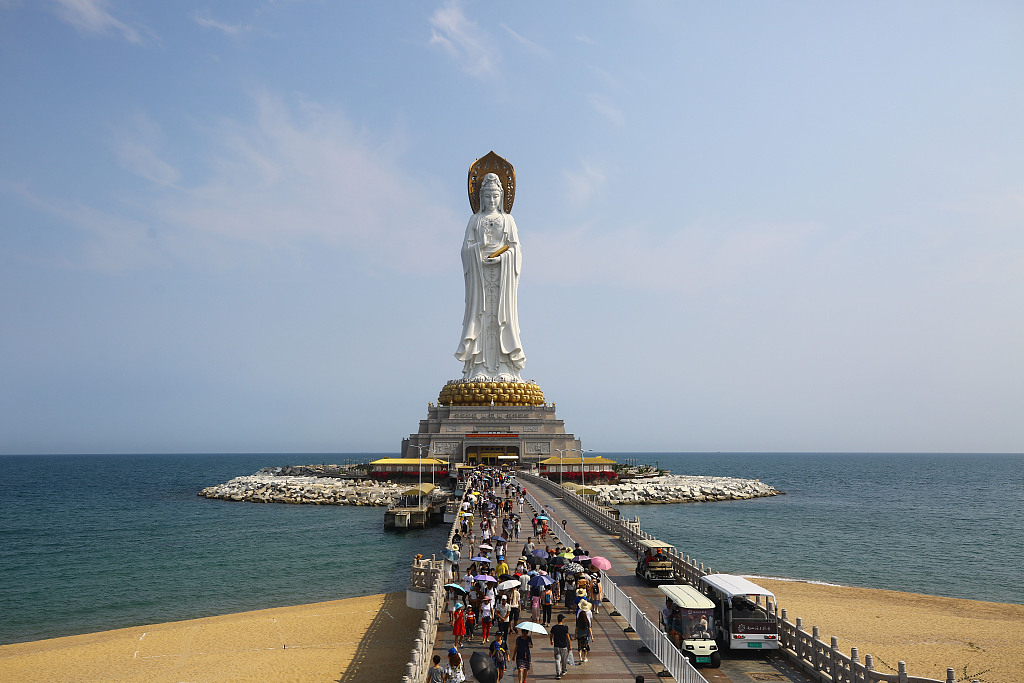 Tourists visit Nanshan Temple, a Buddhist temple located in Sanya, Hainan Province, on April 6. (Photo: VCG)
HAIKOU, May 1 (Xinhua) -- The number of inbound visa-free tourists has increased by 16.3 percent in south China's island province of Hainan since last May, local authorities said Wednesday.
The province offered greater visa-free access for tourists from 59 countries, a substantial jump from the previous 26 countries on May 1, 2018.
The province has received 381,000 visa-free tourists from the 59 countries, accounting for 80 percent of the total inbound tourists.
The visa-free policy has become the top choice for foreign tourists visiting Hainan, the local immigration authority said.
Over 85 percent of the tourists from Russia, the Republic of Korea, Indonesia and Kazakhstan visited Hainan through the visa-free policy.
Under the new policy, group and individual tourists from countries including Britain, France, Germany, Russia and the United States, can visit Hainan visa-free and stay there for up to 30 days on condition that they book their tour through travel agencies.
Hainan has so far opened 47 direct flights to the countries with visa-free access.