New airport starts operation in China's 'red tourism' city
XI'AN, Nov. 8 (Xinhua) -- A new airport went into operation on Thursday in Yan'an, a tourist city in northwest China's Shaanxi Province.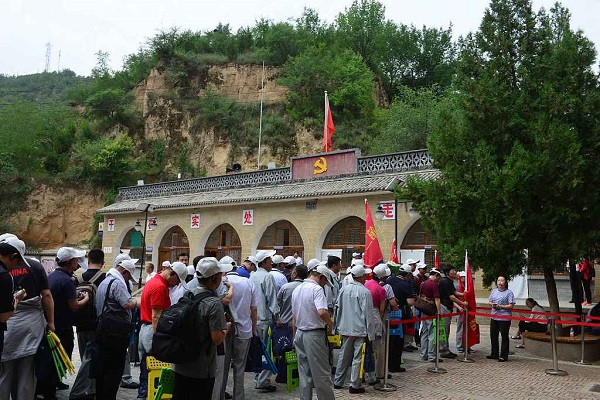 (File Photo: VCG)
The first flight arrived at the city's Nanniwan Airport around 8:30 a.m. on Thursday. The other airport in the city is out of service.
The new airport is located in the southwestern suburb of the city, 13 km away from the city center. The airport has seven gate positions and a 3,000-meter-long runway with a width of 45 meters. The terminal of the airport covers 13,000 square meters.
After 11 years of planning, preparation and construction work, builders have overcome a series of difficulties to successfully build the new airport on collapsible loess area.
Xue Zhanhai, mayor of Yan'an, said the new airport will help the city further open to the outside world and promote local economic development.
Yan'an, a famous revolutionary base that hosted the Communist Party of China (CPC) headquarters and the center of the Chinese Communist revolution from 1935 to 1948, is a hot tourist destination nowadays.
"Red tourism" has blossomed in the city, which boasts over 350 sites related to the revolution. "Red tourism", featuring visits to historical sites with a revolutionary legacy, has gained great popularity in China in recent years.