New highway lets tourists drive around Hainan Island
HAIKOU, March 13 (Xinhua) -- In its latest move to boost tourism industry, South China's tropical province of Hainan will start to construct a scenic highway around the main island this year, local authorities said Wednesday.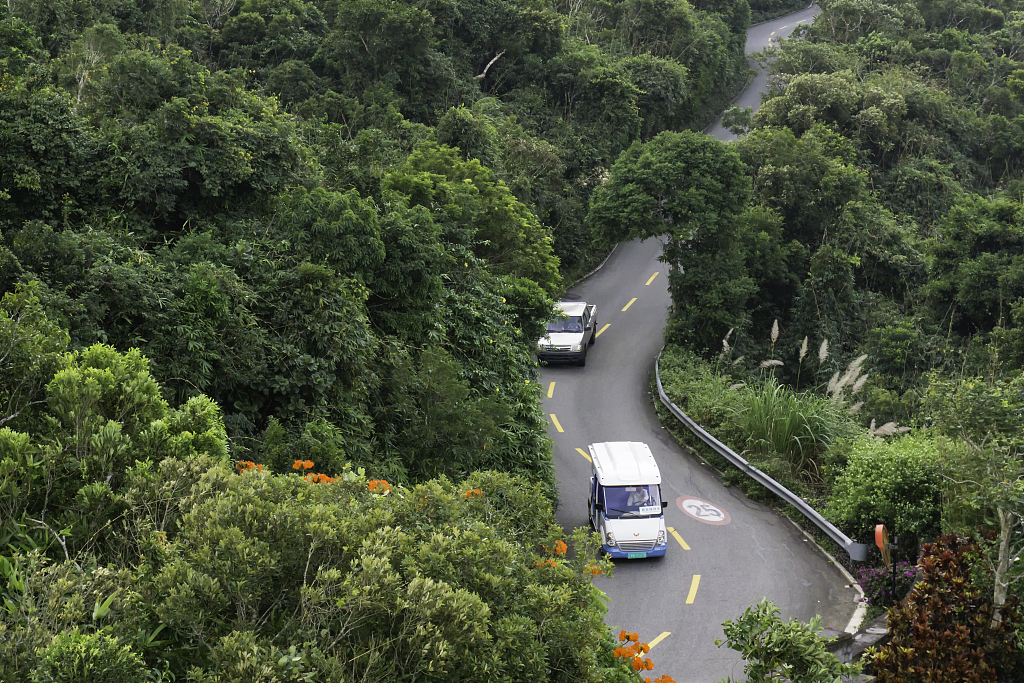 (Photo: VCG)
A feasibility report on the project has recently been approved, said the provincial development and reform commission, which highlights the highway's significance in boosting local tourism.
The highway will link existing roads in 12 coastal cities, counties and add about 360 km to create a loop of 1,040 km. Vehicles can run at 30-40 km per hour on the projected new route that will connect scenic bays, quaint towns and holiday resorts.
The report describes the highway as an important project in the province's tourism development and construction of an international tourism and consumption center.
China aims to build Hainan into a globally influential tourism and consumption destination by 2035, with plans to ease restrictions on its offshore duty-free policy and develop cross-border cruise tourism.