Biggest supermoon of 2019 to shine on Chinese Lantern Festival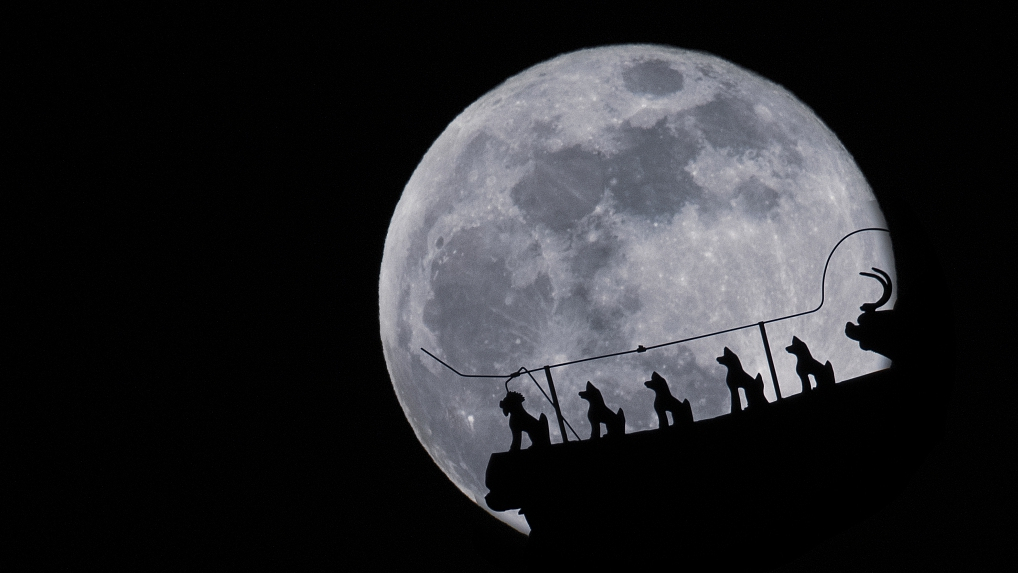 (File photo: VCG)
A romantic coincidence will happen on the Chinese Lantern Festival on the 15th day of the lunar calendar.
The biggest full moon of the year will shine on February 19, following the "super blood wolf moon" on January 21.
A supermoon occurs when the moon's orbit is closest (perigee) to the Earth at the same time it is full, according to NASA.
The distance between the two celestial bodies changes due to the elliptical orbit of the moon around the Earth. The average distance is about 363,300 kilometers.
On February 26, the Earth-moon distance will be about 356,800 kilometers, making the moon 14 percent bigger and 30 percent brighter compared to its appearance at its average distance from Earth, said expert from the Purple Mountain Observatory of Chinese Academy of Sciences.
It's rare for a supermoon to occur on the Chinese Lantern Festival. The last one happened on February 28, 2010, and the next time is expected on February 9, 2029, China News Service reported.