Japan's 10-day Golden Week holiday begins with record numbers of travelers on the move
TOKYO, April 27 (Xinhua) - A 10-day Golden Week holiday period started in Japan on Saturday, with expressways, trains and airports extremely congested as a record number of travelers head to see relatives, take trips to other cities and fly overseas for vacations.
According to the Japan Road Traffic Information Center, major expressways experienced severe traffic jams from early morning, with some lanes snarled-up for more than 20 km.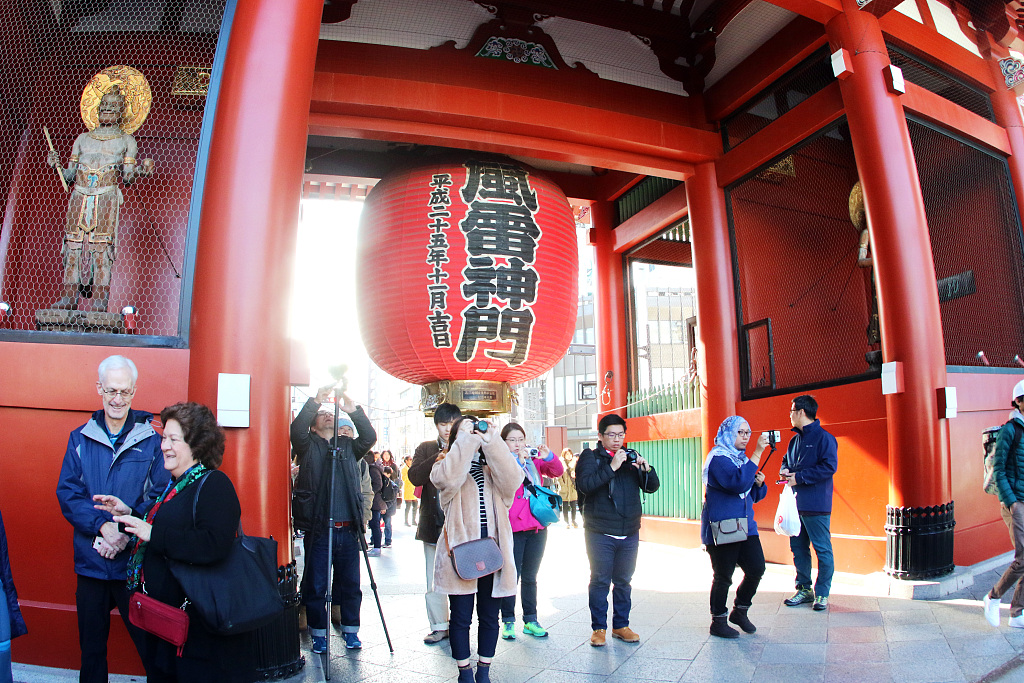 (Photo: VCG)
At Tokyo's Haneda airport, the number of travelers peaked, with long queues at check-in and luggage drop-off counters, as large numbers of holidaymakers headed out of Tokyo for Golden Week to visit other cities or fly overseas.
As for Narita Airport near Tokyo, more than 60,000 people are expected to fly overseas on Saturday alone, with the international hub also having to deal with extremely long queues on an unprecedented level.
Kansai International Airport in Osaka, meanwhile, said that more than 800,000 people will depart from the airport to fly overseas during the Golden Week holiday period through May 6.
All flights for domestic destinations from airports in Tokyo and Osaka were fully booked, representatives from a number of airlines said Saturday.
Around 3.70 million passengers have booked domestic flights for this Golden Week, which is 22 percent more than the same holiday period last year, the airlines said.
Japan Railway networks, meanwhile, were also rammed with vacationers Saturday, with operators saying that many Shinkansen bullet trains leaving Tokyo were at maximum capacity with some non-reserved carriages oversubscribed with passengers standing in aisles and between cars.
JTB Corp., a major travel agency in Japan, said that domestic and overseas visitors would hit record highs between Thursday to May 5, with 24.67 million people planning to travel, which is 1.2 percent higher than last year's figure.
Of this number, a record 24.01 million will be taking domestic trips, while 662,000 will travel overseas, the agency said.
This year, Golden Week has been extended to 10 days to celebrate the imperial succession on May 1.