A visit to pig-themed coffee house in east China's Hangzhou
People's Daily online
1578881551000
Pet-themed coffee shops are becoming increasingly popular in China, and a pig-themed coffee house in Hangzhou, capital of east China's Zhejiang Province has become the latest to catch people's attention, Hangzhou-based Qianjiang Evening News reported recently.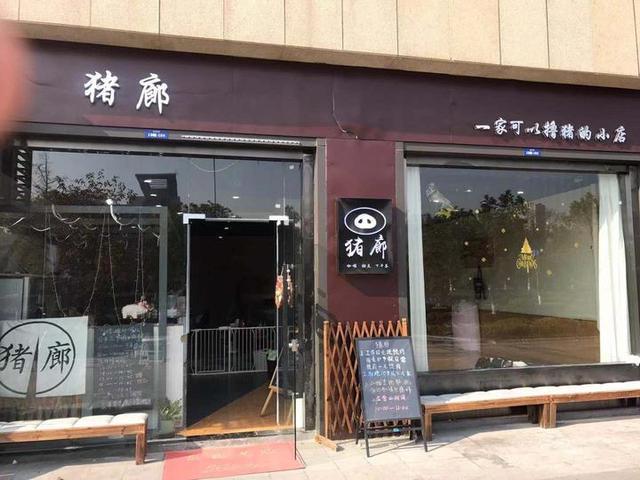 (Photo: Qianjiang Evening News)
The special coffee house is called Zhu Lang, which literally means "pig gallery" in Chinese. Located in Xiasha Street of Hangzhou City, the coffee house lets customers enjoy hands-on interaction with pigs. It is the first pig-themed coffee house in China, according to the owner of the cafe.
Instead of seeing pigs running about in the coffee shop, as many people would imagine when they hear the idea of a pig-themed coffee house, Zhu Lang looks mostly the way a warm and quiet coffee house should be, except that it has an enclosed area for pigs.
These pigs are not ordinary pigs raised to produce pork, but special home-grown mini pigs with black and pink coats. These pigs weigh no more than 10 kilograms even when fully grown, said the owner of the coffee house.
People who love pigs can enter the pig enclosure and play with them, according to a shop assistant, disclosing that the pigs push people's legs with their snouts if they like them, but most of the time they just chase and play with other pigs.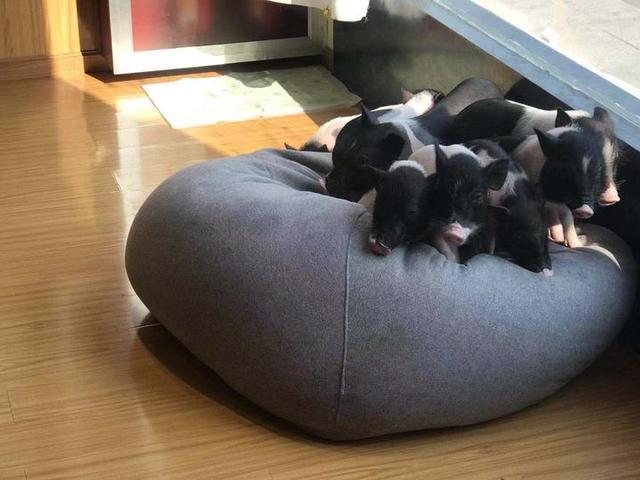 (Photo: Qianjiang Evening News)
These pigs take baths every week, and bask in warm sunshine regularly to prevent skin disease, said the shop assistant, adding that older pigs usually lead little pigs to diapers prepared by shop assistants to defecate.
The pigs never bite people, according to the shop assistant, saying that they are only interested in shoelaces, straps of bags, and food.
While there are not many customers in the coffee house during workdays, the place gets quite busy during weekends, explained the shop assistant, adding, "It's not just us, the pigs also get tired from all the playing and interactions at weekends."