Central China opens first direct flight to New York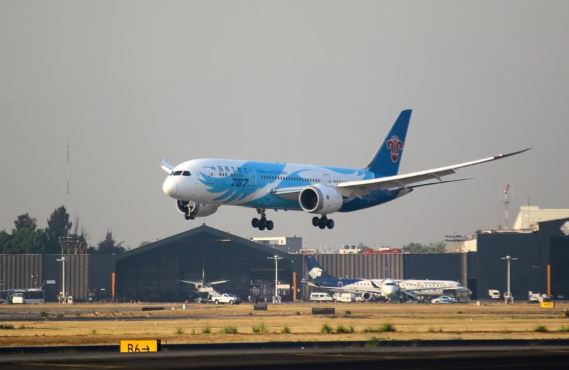 China Southern Airlines Boeing 787 aircraft arrives at Benito Juarez International Airport in Mexico City, capital of Mexico, April 11, 2017. (File photo: Xinhua)
WUHAN, July 10 (Xinhua) -- The Chinese city of Wuhan on Wednesday launched the first direct flight connecting central China and New York in the United States.
The maiden flight, operated by China Southern Airlines, took off at 8:30 p.m. from Wuhan Tianhe International Airport in Wuhan, capital of Hubei Province.
The new Boeing 787-9 flight will operate three times a week. The outbound flight will leave Wuhan every Wednesday, Friday and Sunday, and the return flight departs from New York every Monday, Thursday and Saturday.
Also onboard was 600 kg of Hubei-produced lotus, which was purchased by a New York-based company, according to China Southern Airlines.
"It used to take me a long time to take a group of tourists to New York as we had to transfer via other cities. Now the direct flight only takes 14 hours, and tourists can also travel at a much lower cost," Han Shuang, a Wuhan-based tour guide, told reporters at the airport.
Thanks to the construction of the Belt and Road Initiative and the Yangtze River Economic Belt, Wuhan is rising as a transport hub in central China, having opened 198 regular domestic and international air routes.