Better life on the way: Transportation development in Dulongjiang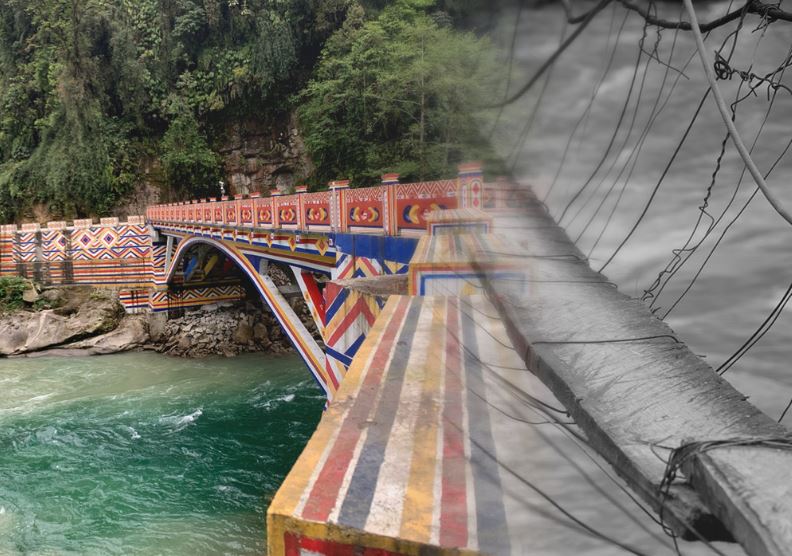 (Photo: CGTN)
Dulongjiang Township, also known as the "secret land of southwest China," sits in the deep Nujiang Valley with harsh climatic and geographical conditions. For decades, over 4,000 Derung people lived in hay huts on mountain slopes. It was one the most poorest areas in southwest China's Yunnan Province and even the entire country.
Since 1964, the only way out of Dulongjiang was a bridle path suitable just for horse riding.
"Villagers took this path for going to cities for shopping or going to schools. Sometimes we needed to climb up the mountain crest as well," Wang Shirong, head of Bapo Village in Duloangjiang Township, told CGTN.
On September 9, 1999, the first Dulongjiang Highway was constructed over a 3000-meter snowline on the Gaoligong Mountains with an investment of more than 100 million yuan (14.5 million US dollars), ending Dulongjiang's decades-long isolation.
However, the only way to communicate with the outside world was blocked due to heavy snow from November to May the next year.
In 2014, the 6.68-kilometer Gaoligong Mountain Tunnel was ready for use, putting an end to the seasonal isolation of Dulongjiang. The highway shortened Dulongjiang's distance from the nearest city, Cikai, to 80 kilometers from 96.2 kilometers, reducing the driving time from eight hours to less than two hours.
The development of basic transportation has provided Dulongjiang with opportunities to get rid of poverty. Today, well-constructed roads, electricity, radio and television, and mobile 4G network have reached 28 villages in Dulongjiang Township along with other infrastructural facilities.
More than 1,000 families have moved into newly-built houses on the foothills of the Gaoligong Mountains. The per capita economic income of Dulongjiang increased from 805 yuan ($117) in 2008 to 6122 yuan ($887) in 2018, lifting the entire Derung ethnic group out of poverty.
"Now that the bridges and roads are well-constructed, and our Derung people can connect to the outside world," said Wang.