Part service resumes at Sydney Airport after control tower evacuation
Flight services are returning to normal at Sydney Airport on Friday after its air traffic control tower was evacuated shortly before noon.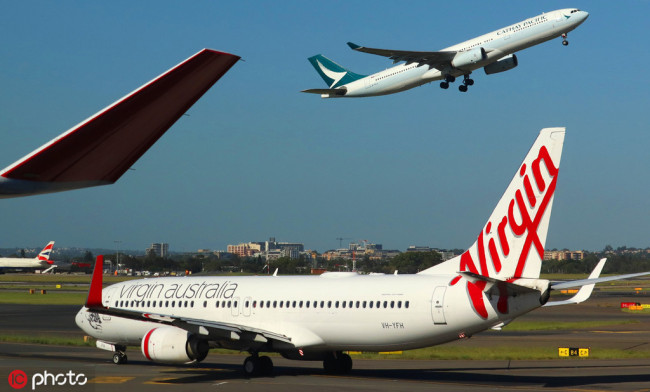 A plane takes off at Sydney Airport, Feb. 11, 2019. (Photo: IC)
Airservices Australia, the body which oversees the nation's air traffic control operations, previously posted to social media platform Twitter that the tower had been evacuated due to smoke, now saying "firefighters have cleared staff to return to the tower" and normal services will resume.
At this stage it's not clear if the incident was a false alarm or whether there was a fire in the control tower.
But as a result of the incident, 20 air traffic control staff were reported to have been evacuated and all flights in and out of Sydney Airport were placed under a "full ground stop."
Airlines had warned travelers to expect major delays.