Hurun: A unicorn startup born every 3.8 days in China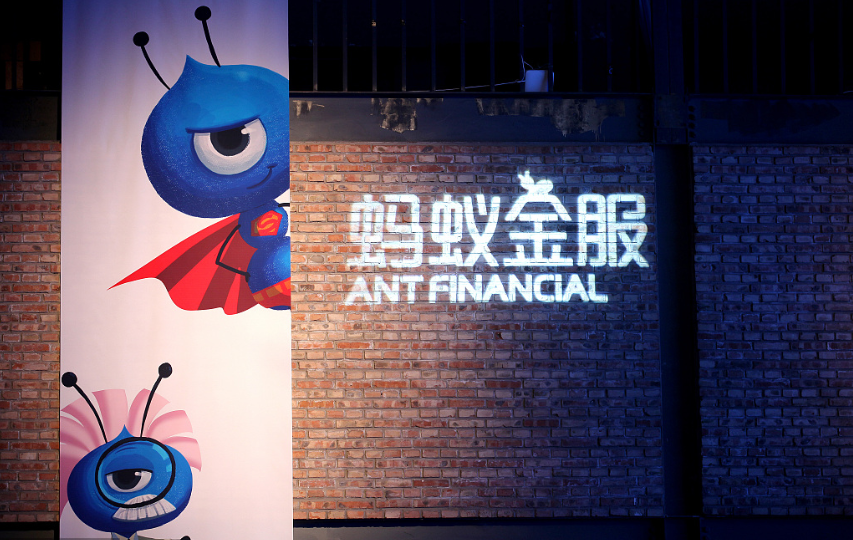 A logo of Ant Financial, the financial arm of e-commerce giant Alibaba, is seen in Hangzhou, Zhejiang province. (Photo: VCG)
Every 3.8 days a unicorn company was born in China last year, according to a report released by Hurun Research Institute last Thursday.
Hurun's report selected 186 companies, with each having external financing and a valuation over $1 billion as of Dec 31 last year.
With a business value of more than 1 trillion yuan ($148 billion), Alibaba's financial arm Ant Financial topped the list, ahead of Chinese personalized news aggregator Toutiao (500 billion yuan) and ride-sharing firm Didi Chuxing (300 billion yuan).
Three companies quadrupled their evaluations as the fastest-growing ones: Toutiao; Kuaishou, a short video operator; and Meicai, an online fresh food platform.
Beijing still remained home to the largest number of startups in China, which also added the most - 25 - to a total of 79 enterprises last year, while Shanghai and Hangzhou took second and third place, with 42 and 18 companies, respectively.
Startups from the network service industry claimed the largest share, with 45 companies on the list, followed by those in healthcare, education and artificial intelligence, while internet financial firms recorded the largest valuation with 1.6 trillion yuan in total.
On average, it took six years for a startup to become a unicorn on the list. Among them, the 1-year-old electric vehicle enterprise Leapmotor stood out as the youngest, with an estimated value of more than 7 billion yuan.